CatchX Bait Boat
£649 (VAT Included)
4 hoppers
800M RC range
3KG payload
2.5H battery life
Model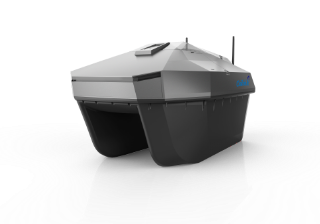 9 in stock
Shipping:
Select your shipping location:
FREE 3-7 DAY SHIPPING
UK Local Warehouse & Repair
Warehouse Add:Unit 1, Urban Road Business Park, NG178AP, UK
Payments:


The smartest way to bait your spots:
The new CatchX RC Bait Boat
·Smart, easy, precise.
·Any hard spot within your reach.
Up your fishing.
GPS & Autopilot
Plan your favourite spots with ease if you have a bait boat with autopilot function! Through Rippton app's bait boat autopilot function, you will be able to plan your pre-baiting spots. Thanks to its user-friendly pre-set and automated routes, the CatchX remote control bait boat with autopilot function ensures that you release your bait exactly where you intend to. Bait with precision with this bait boat with autopilot!
Enjoy extended opportunities.
Bigger bait capacity and multiple hoppers
Spread 3kg of your bait over the 4 individual hoppers of the CatchX remote control bait boat, allowing users to pre-bait 4 spots at one time. Save your time and effort with the RC bait boat and make your bait boat fishing more efficient!
Our range leaves the competition behind.
800m range. Bait anywhere from now on.
The 800-metre range of CatchX's remote control is absolutely phenomenal – the long-ranged RC bait boat allows you to bait spots you never thought possible. Steer your remote control bait boat wherever you like and catch more fish than ever before!
Break through limitations.
Save unlimited spots
Save as many spots as you like - the Rippton app will create and save the multiple spots you discovered with the CatchX. Catch X remote control bait boat with GPS is the perfect solution for placing your rig and bait - within a meter of the same spot at different times throughout a session. You will never lose your honey holes with your bait boat with GPS.
Catch a big carp without lifting a finger.
OK, one finger.
Single-handed remote controller
Bait your spots with just one hand while enjoying a refreshing beverage with the other!
Bring on the night.
Unique light indicator system
Equipped with the unique light indicator system, the Catchx RC bait boat supports you to distinguish the driving direction, facilitates use in the dark and can be seen at a greater distance.
Safe as always.
Failsafe & One-key Return
Keep your CatchX under control automatically - the fail-safe function ensures that the RC bait boat returns home even if the signal is lost or the battery is low. And in the event of any other emergency, pressing the RTH button also returns the boat safely. With CatchX bait boat, your bait boat fishing will be hassle free!
Even more?
Free value-added app.
Download the Rippton App to join the global fishing community. You can then talk with anglers worldwide, share your catches to create your own bait boat fishing logbook, find local fishing map and popular fishing spots, gain real-time fishing forecasts, get fishing tips and guides and of course, control your CatchX bait boat. You can also connect your bait boat with camera, then you can share more photos about your fishing.
Always get your back!
Reliable local repair service.
12-month guarantee and local After Sales Support from the date of your purchase.
CatchX
The CatchX is the perfect companion for freshwater anglers seeking greater precision and outstanding performance. With its four hoppers, an 800 m RC range, 3 kg bait capacity, and up to 2.5 h of battery life, the CatchX will not only expand your catch but also enhance your enjoyment of the angling experience. Order yours today for a better fishing experience! Bait Boat for sale at Rippton!
CatchX Bait Boat Product Information
Specifications
Dimensions: L61.5*H35.8*W33.2
Weight: 5.4kgs
Color: Grey
Outfit: 4 Independent Hoppers, 1 Independent Hook Release
Bait Capacity: 3kgs
Range: 800m +/- dependent on weather and environment conditions
Run Time on a Full Charge: 2.5hrs
Full Charge: 4hrs
Boat Batteries: 2 pcs Li-ion 18650/8000mAh
Boat Lights: 1 Front, 1 Rear
Propulsion: 2 High Performance Industrial Engines; 7000rmp12V/755
External Interface: 1*USB(Type C), 1*DC-in-out Jack
Radio Frequency: 2.4GHz
Handset: Small and One-handed Control
Autopilot with Map: Free
Full-Featured APP: Free
Real Time Positional Information: Free
In the Package
User manual * 1 and Quick Start Guide * 1
CatchX bait boat * 1
Remote control * 1
Battery * 2
Charger for boat (without taking the battery out) * 1
Charger for Remote control * 1
Adapt cable for solely charging the battery * 1
Bar to connect the additionally purchased sonar * 1
Product Video
Please watch the tutorials of CatchX carefully before use.
Official Promotional Video
Review Video
Review Video
Review Video
I've taken delivery recently of the Catch X bait boat, I haven't used my own one as of yet because of the weather but I have been using my friends which is the main reason I bought it, it's a fantastic addition to my fishing, it's reliable and well made. Fantastic product!!
Only tried briefly but everything seems to be good. Need practice but the GPS navigation is awesome. Definitely would recommend.
4 hoppers are rare in the UK market. Thought the size of each hopper would be too small, the rig can be laid and released without a probem. I enjoyed the route planning function of this boat and I can set 4 points in the area at a time.
Before having this boat, I had a doubt as this brand was quite new in the market. Never heard of it. But after using, it is a good GPS boat that could be controlled by an app! The memory system of historcal spots helps me a lot. The thing needed to change is its button for hoppers on the remote. LoI, it took me time to get used to the layout.
Carl Cr******n

12 Nov 2021
I got the box and opened it and was blown away with the quality of this boat, and the accessories you get for the price, I set it all up which was very easy to do and checked everything was working as it should, it did not disappoint, the boat is bigger than expected and this is a plus point for any oversea trips, so far I can only give this a massive
Darren D****s

12 Oct 2021
Having never owned a bait boat before i was a little bit in the dark of what to go for. With technology taking over these days, having a GPS function seemed like a good idea for future proofing on a purchase. When seeing some of the prices of other GPS units on the market i was a little put off. That was until the Catch X bait boat flashed up on my Instagram feed. Instantly it looked like not only functionality had been covered but a futuristic appearance made it stand out from the rest. Instantly i was on You Tube looking at reviews, which unfortunately because its a new product we're very limited. I then turned to Rippton to get any questions i had answered. Frank@Rippton was a pleasure to deal with and answered all of my queries and the communication from order point to delivery was spot on. Once the bait bait arrived you could tell with the quality of the packaging that the quality of the bait boat would not be compromised. The bait boat was very easy to setup with some very straight forward instructions. The Rippton App is easy to use and connection to the bait boat is a doddle. Overall i am chuffed to bits with the purchase and would highly recommend the Catch X. Not sure if Rippton are planning on bringing out a carry bag for the bait boat, but for anyone looking for a decent bag the Trakker NXG Medium bait boat bag fits like a glove and offers great protection. A spare pair of batteries would also be handy when on them longer sessions.
Thomas M*****

08 Oct 2021
Ordering my catch x bait boat I was very sceptical as I knew very little about the boat or the company. But I must say I'm extremely impressed the customer services was 2nd to none and when the boat arrived I was very impressed it's extremely user-friendly and the GPRS System does exactly what it says and the app is really easy to use. For the money this boat is the best pound for pound boat out there absolutely blows it's rival market competition straight out the lake.
What a great boat! Had it a for a couple of sessions now and I like it more each time. For a boat, it is robust, speedy and looks slick in the water. Having four hoppers is really handy. The controller being one handed is excellent and the dashboard that tells you distance from the bank and which direction the boat is facing really helps, and that's before using the GPS. The GPS is good with a home point which can be accessed anytime and 4 other waypoints plus auto return etc when the battery gets low. One negative is on the controller, once you upload the waypoints you want as a task, it always goes along that set route unless you access the app and select one specific waypoint, so there is a work around. Not had any problems so far and boat looks well made. If you buy extra batteries, buy two as it takes two. Boat bag really should come with the product as well. For the money and in comparison to other boats on the market, I'd give this 8/10 and put it up there with some of the more expensive ones. Customer service has been great with queries welcomed and so in general a happy chap and recommend
What can I say apart from the boat is brilliant for the money you pay GPS autopilot. Return to home. Its great for getting your rigs back on the same spot in darkness of night and return to home makes it easy to set your bobbins while the boat makes its way back on its own then hovers over the home point till you're ready to bring it in. And the one handed remote is a god send. You can have your rod in one had and remote in the other so you can feather the line off the reel. You can also put your rigs in the hopper with tubing on the line without any problems. The boat is really fast too. All in all its a bargain for what you pay compared to other boats that can cost twice as much.
The boat is very reasonably priced, attractive, sleek and fast, having tested it in very windy conditions with a very choppy lake surface it did not deviate from its course-the single hand remote is very simple to use and instantly responsive. The 4 hoppers are a good size and can be opened independently with minimum effort. Purchasing my first new bait boat was pretty daunting and there was a lot to learn however, the instructions and the training videos are thorough and easy to understand. More importantly, the after sales care is very good, I was contacted the day after the boat arrived and not only was I asked if I had any concerns but I was given personal tips that helped me a great deal. I have no hesitation in recommending this boat.
Don't know where to start with this. I come with a user friendly one handed remote with a built-in phone holder. Clip your phone in you can use the app to mark your home spot and various spots you'd like the boat to visit. Select what hopper open on which spots, then you can send the Catch X on its way. It'll visit all the spots you've selected, drop bait on them and return home. At the touch of a button. The boat itself looks great, has 4 hoppers and a hook release. Even come with an arm to attach your sonar. All this for around £650 normally when something sounds too good to be true it normally is. This time it isn't. For what you get for that price makes it the best boat on the market.
Had my 1st outing at the weekend and it's a great little boat, very simple to set up, charge and use, holds plenty of bait and the 1 handed remote is much easier then the normal controllers.
What is a bait boat? Why do you need it for fishing?
A bait boat is a common modern appliance that has been designed to make fishing easier for you. It has hoppers that carry bait and the operator can drop it to a certain range wherever he drives his boat to. Early distribution of bait is no longer needed, bait boat fishing allows you to bait with a better result.
Accuracy is the main reason for bait boat fishing.
A bait boat is a fantastic tool for the modern-day carp angler. They can deliver your rigs and bait to your chosen spots stealthily and accurately. Many bait boats with fish finders and bait boat cameras can even help you find your spots in the first place by the addition of an echo sounder or sonar which will be transmitting a signal back to the device. The bait boat with camera allows the angler to see the topography of the lake bed, how deep it is, how much weed or silt is present and even the water temperature! Bait Boat with GPS function allows you to work very accurately. Without GPS, carp anglers would never be able to find the perfect spots.
Capacity is another reason for bait boat fishing.
Carps are the fishes that are generally targeted using this boat. By using RC bait boat with fish finder, the up-haul of carps which were no less than seventy kilograms in weight will be enabled. These boats have a great capacity for the attraction of fishes and you can catch easily. Without bait boat fish finder and bait boat camera function, you will have to spend hours to judge where the fishes would cluster more and catches may only be one or two big fishes in the end.

How to choose the right bait boat?
There are various types of remote control bait boat for sale in the market. Choosing the suitable one is not only a financial decision but there is also a range of criteria to cater your needs. Here are the things you have to pay attention when choosing your one.
Size – You have to think about the types of conditions you'll be using the RC bait boat. Different sizes and designs would fit different occasions. Size does not only affect bait capacity, but some boats have the ability to carry bait and rigs in separate chambers and this is certainly worth considering if you use multiple rods in different locations (such as CatchX). Portability may also be important to some users as some models are much bigger than others.
Battery Usage –A power supply to recharge at the venue is not usually an option, so you have to consider how long the bait boat for sale can be used when its battery is fully charged. Some of them use a lot more battery than the others and can run out of power quickly.
Range –You have to take into account the range that different bait boats can reach, if you may go bait boat fishing particularly at large venues. This can vary dramatically for bait boat for sale in the market (from about 100 meters to over 1500 meters). We believe no anglers want their boat sailing off uncontrollably into the distance.
Added Extras – For some bait boat for sale in the market, you can purchase extras that bring more functionalities, such as bait boat with fish finder, bait boat autopilot function, bait boat with GPS function, and bait boat camera. All could make it easier to find the fish, drop baits at the exact same spot, map out the features in the water, and keep your boat safe. It would be more convenient for you to find a bait boat which allows you to connect extras more easily, as no one would like to connect your bait boat with camera, or bait boat with fish finders with complicated steps.
Problems & Servicing - A reliable manufacturer is important when you face some problem with your bait boat. Of course, for those who are confident and with certain engineering skills, some anglers might like to take a hands-on approach to fix their boats when facing a fault during their bait boat fishing.
The CatchX remote control bait boat offers all you need to hit the hard-to-reach spots that you cannot cast to. It is light, compact, and offers a reasonable bait capacity of 3kg across 4 hoppers. This bait boat with GPS as standard, which can be connected with your bait boat fish finder and bait boat camera, helps you to set your spots precisely by using a map of the lake. Large battery capacity offers 2.5 hours of playtime. It is a bait boat with autopilot function. By pre-setting routes on the Rippton app, all the spots can be logged.
Why choose CatchX for bait boat fishing?
The CatchX is the perfect companion for freshwater anglers seeking greater precision and outstanding performance. The CatchX bait boat with GPS, and bait boat autopilot function can be connected to your bait boat fish finder to make it become a bait boat with fish finder. This will not just expand your catch but also enhance your enjoyment of the angling experience.