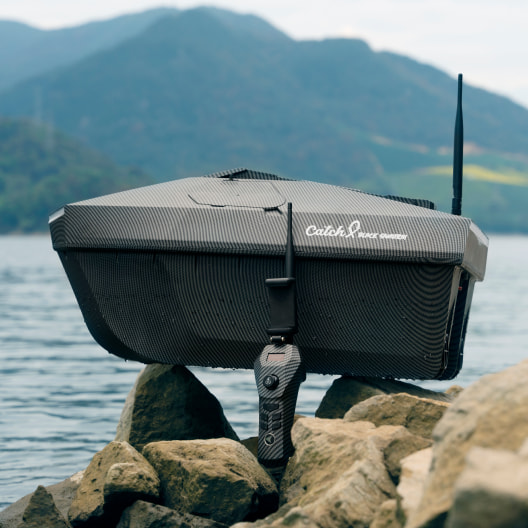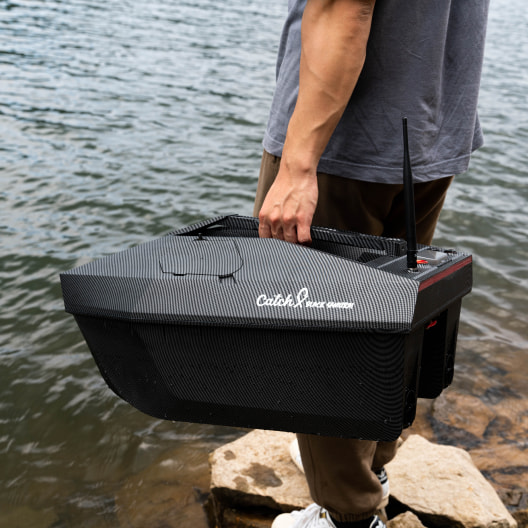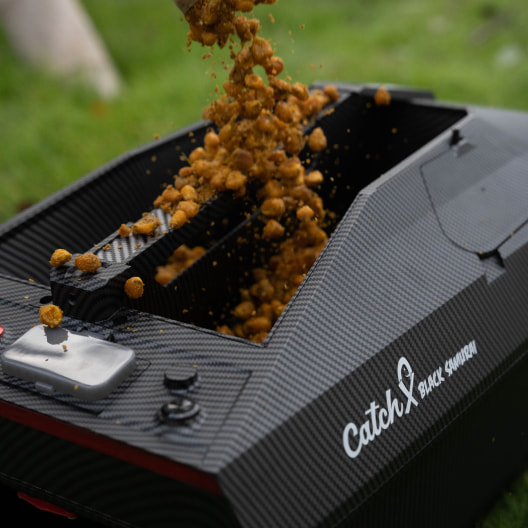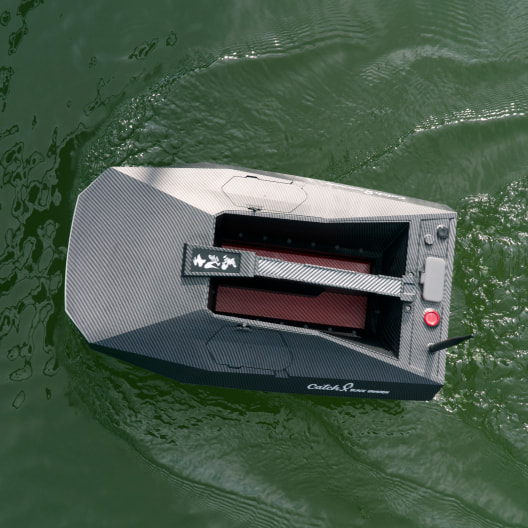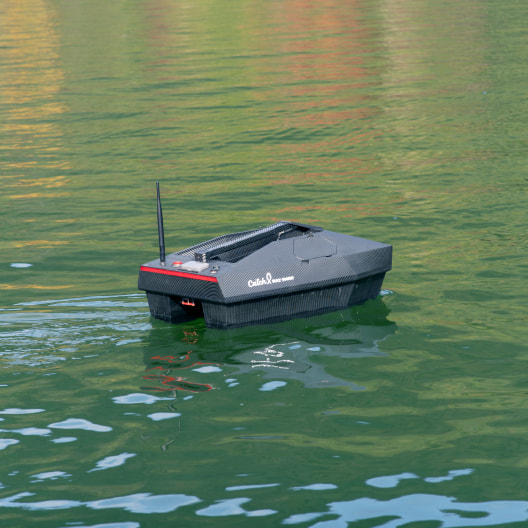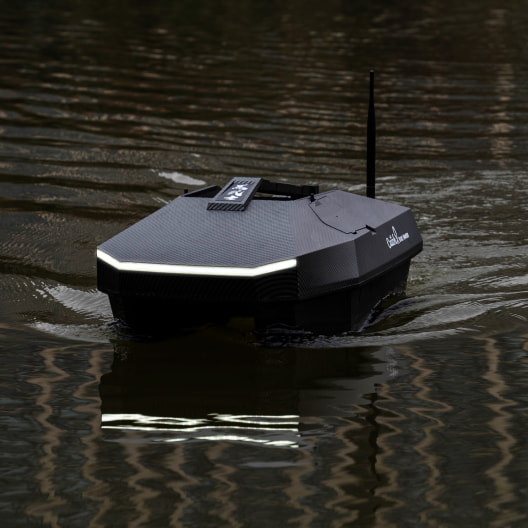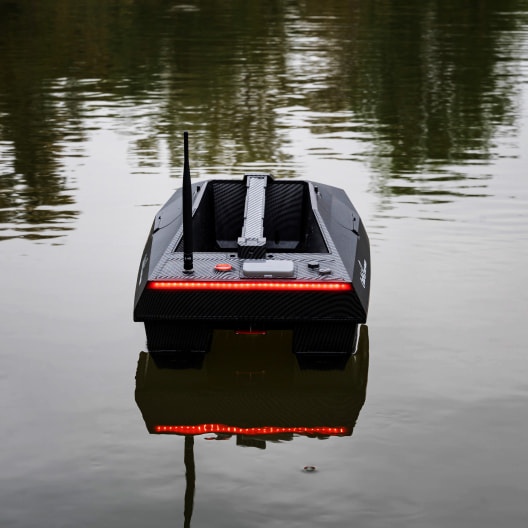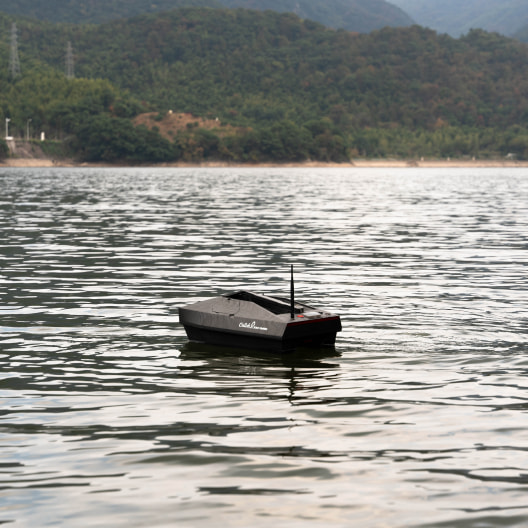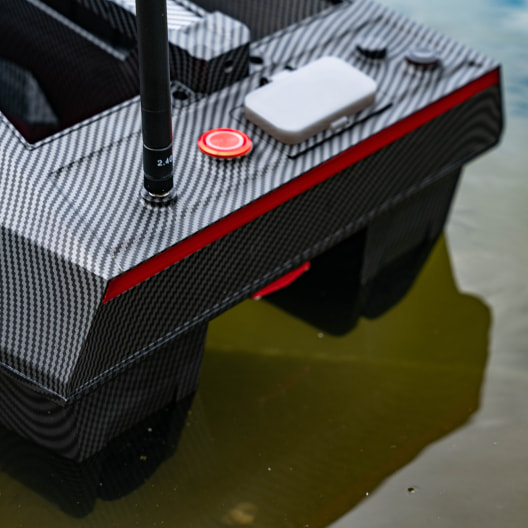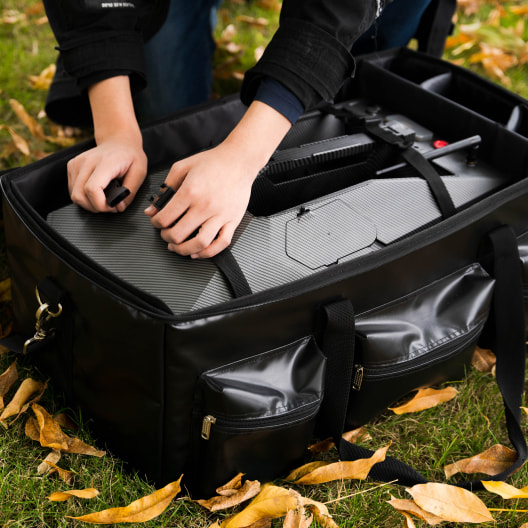 CatchX Black Samurai Bait Boat
Rippton Catch X Balck Samurai is a bait boat with GPS autopilot with 2 hoppers, 800M RC range, 3KG bait capacity, and 2.5H battery life. The GPS autopilot bait boat is a beefed-up version of the CatchX bait boat equipped with upgraded chip and PCBA for performance in signal transmission and control agility.
£949 (VAT Included)
Available to the United Kingdom
2 hoppers
800M RC range
3KG payload
2.5H battery life
Model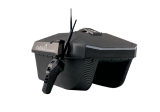 Shipping:
Select your shipping location:
FREE 1-3 DAY SHIPPING
In Stock
UK Local Warehouse & Repair
Warehouse Add:Unit 1 Common Lane, Fradley Park, Lichfield, Staffordshire, United Kingdom, WS13 8NQ
Payments:


CatchX Black Samurai Smart Remote Control Fishing Bait Boat
CatchX Black Samurai is beefed-up version of the CatchX bait boat. It would be perfect companion for freshwater anglers seeking greater precision and outstanding performance. With its 2 hoppers, an 800 m RC range, 3 kg bait capacity, and up to 2.5 h of battery life, CatchX Black Samurai will not only expand your catch but also enhance your enjoyment of the angling experience. Order yours today for a better fishing experience!
Bait Boat for sale
at Rippton!
Worry Free System
Fail-Safe & One-Key Return
Fishing Spots
GPS & Autopilot
Futuristic Glow
Carbon Fiber Skin
Stay Elegant
One-handed Remote Controller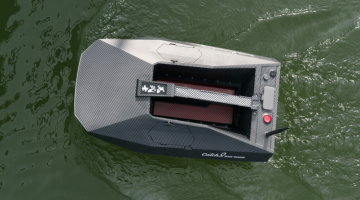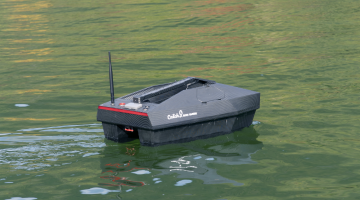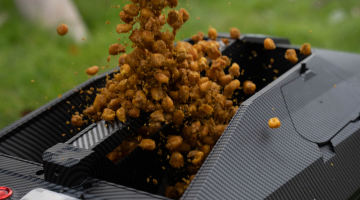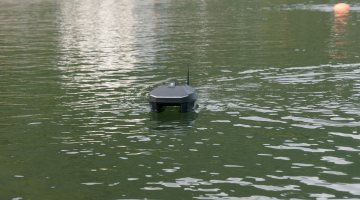 Fish Smarter and Catch Bigger with CatchX Black Samurai Bait Boat
The More and Merrier!
Free Value Added Professional Fishing APP
Download the Rippton App to join the global fishing community. You can then talk with anglers worldwide, share your catches to create your own
bait boat
fishing logbook, find local fishing map and popular fishing spots, gain real-time fishing forecasts, get fishing tips and guides and of course, control your CatchX Black Samurai. You can also connect your bait boat with camera, then you can share more photos about your fishing.
Which bait boat is right for you?
CatchX Pro
CatchX Black Samurai
Fish Finder
300m-range Hydrobat fish finder included
Not included, needs to be purchased separately
Control System
Integrated with the new 5.8G image tranmission & stitching technology and fish detection algorithm to ensure precise fish detection and navigation control
Precise and agile navigation control
Aerial
Two 5.8Ghz Aerials
One 2.4Ghz Aerial
Material
ABS + Carbon Fiber
ABS + Carbon Fiber
Specifications
Dimensions: L61.5*H35.8*W29.3
Weight: 6.4kgs
Color: Carbon Fiber Black
Outfit: 2 Independent Hoppers, 1 Independent Hook Release
Bait Capacity: 3kgs
Range: 800m +/- dependent on weather and environment conditions
Run Time on a Full Charge: 2.5hrs
Full Charge: 4hrs
Boat Batteries: 2 pcs Li-ion 18650/8000mAh
Boat Lights: 1 Front, 1 Rear
Propulsion: 2 High Performance Industrial Engines; 7000rmp12V/755
External Interface: 1*USB(Type C), 1*DC-in-out Jack
Radio Frequency: 2.4GHz
Handset: Small and One-handed Control
Autopilot with Map: Free
Full-Featured APP: Free
Real Time Positional Information: Free
In the Package
User manual * 1 and Quick Start Guide * 1
CatchX Black Samurai bait boat * 1
Remote control * 1
Battery * 2
Charger for boat (without taking the battery out) * 1
Charger for Remote control * 1
Adapt cable for solely charging the battery * 1
Fish Finder Arm * 1
Always get your back!
Reliable local repair service.
12-month guarantee and local After Sales Support from the date of your purchase.
Chris Edwards

10 May 2023
I've been using the CatchX Black for a few weeks now and it's been an absolute pleasure. It's well-designed, sturdy, and handles smoothly on the water. The remote control is intuitive and easy to use, and the boat itself has plenty of storage space for all my bait. I couldn't be more pleased with my purchase!
I was a bit hesitant to purchase the CatchX Black at first, as I've had some bad experiences with previous models from other brands. But I'm glad I took the risk! It's easy to use, reliable, and has exceeded my expectations in terms of range and battery life. I'll definitely be using this for many fishing trips to come!
I recently purchased the CatchX Black and I must say, it is an absolutely splendid piece of kit! The build quality is top-notch and it handles brilliantly out on the water. Caught four carp with it. Really good easy boat to work with