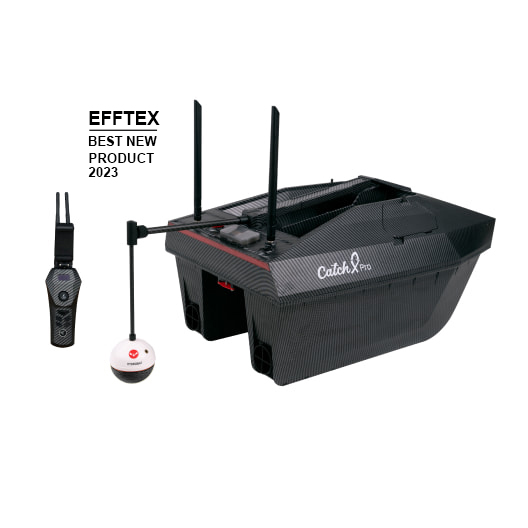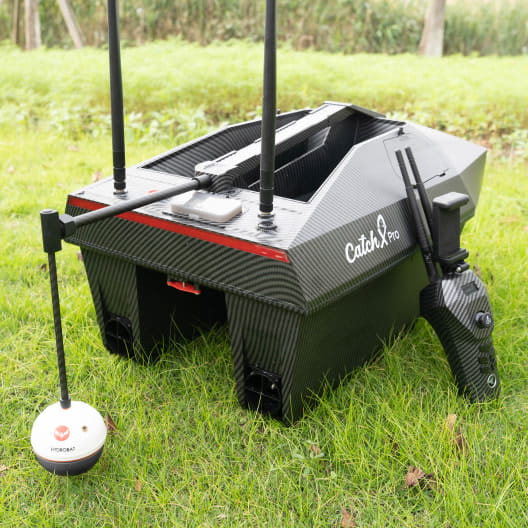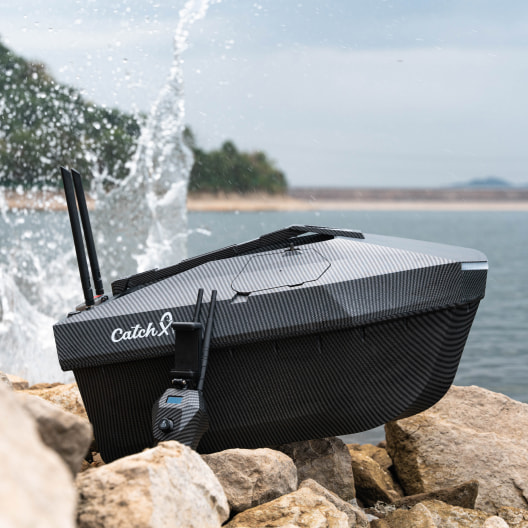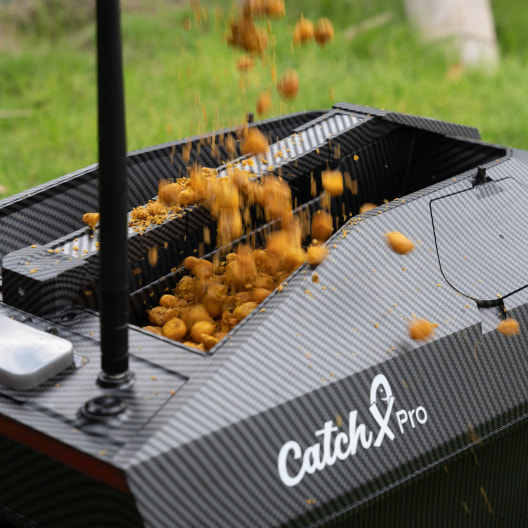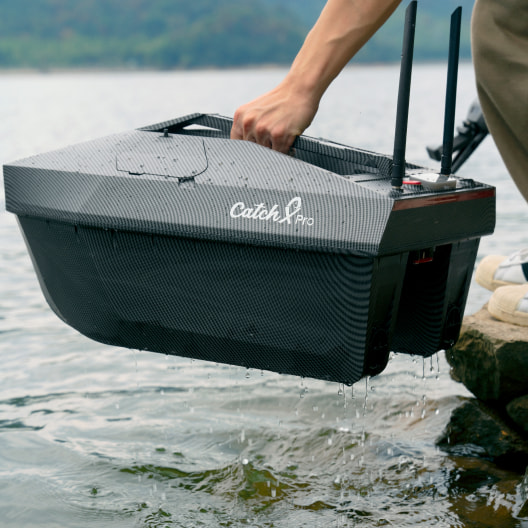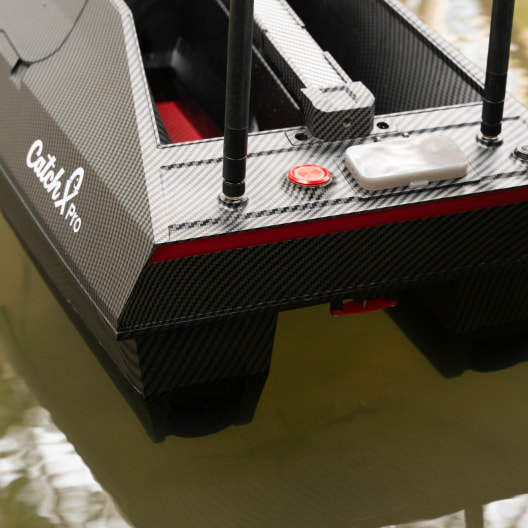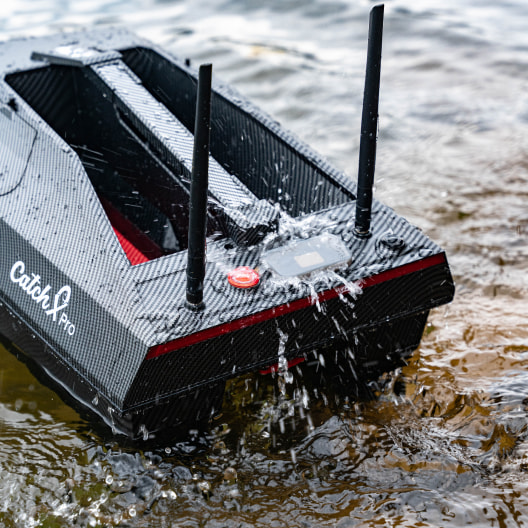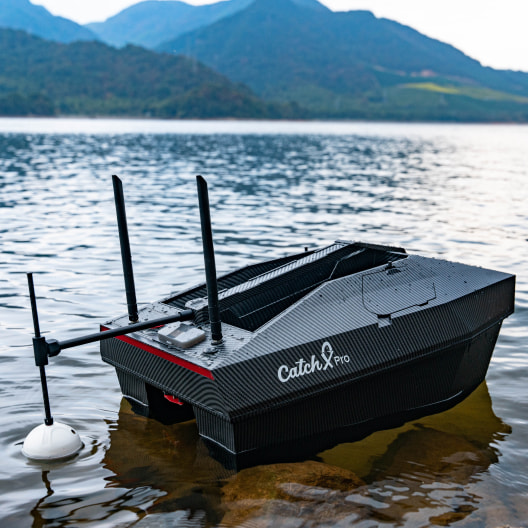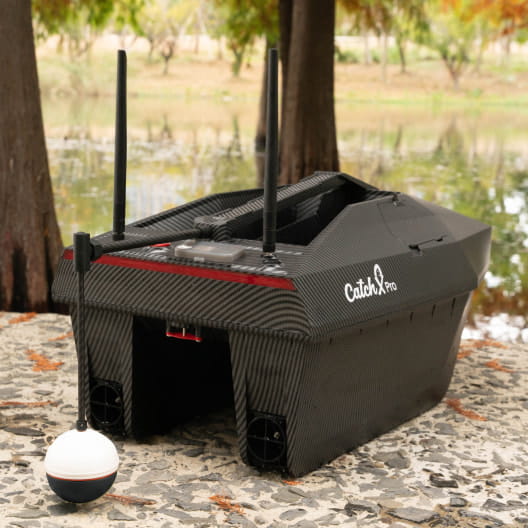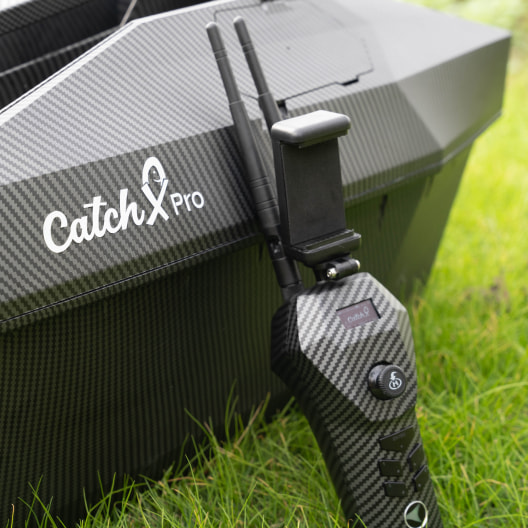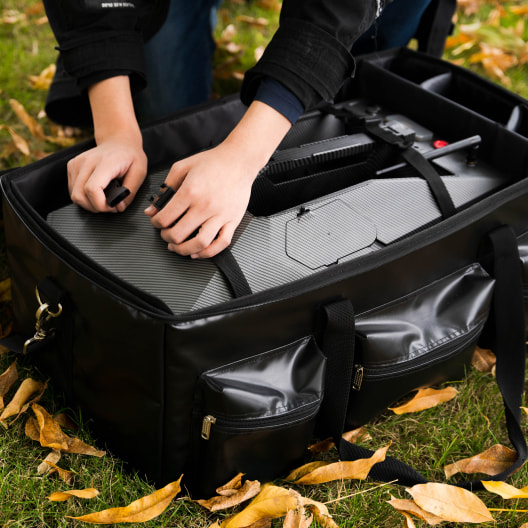 CatchX Pro Bait Boat
Rippton CatchX Pro is a bait boat with fish finder that features 1-KEY remote control, 2 hoppers, 3KG capacity, and 300m sonar range. This RC bait boats for sale is upgraded from model CatchX, which is more precise, powerful and versatile. Go smart fishing with CatchX Pro remote control bait boat!
£1,499 (VAT Included)
Available to the United Kingdom
Range: 300m
Payload: 3kg
GPS: Yes
Fish finder: Yes
Autopilot: Free
Shipping:
Select your shipping location:
UK Local Storage & Repair
Payments:


CatchX Pro RC Bait Boat with Fish Finder
Some Key Numbers:
CatchX Pro bait boat can automatically return by only pressing 1 key.
2 hoppers with 3 kg bait capacity will streamline your baiting work Mark your favorite places with UNLIMITED number of spots saved on our Rippton App.
Multiple Sonar Modes
Scanning & Mapping
Worry Free System
GPS Autopilot & Failsafe
Multitask
Integrated Rippton App
Why Choose CatchX Pro Bait Boat for Carp Fishing
The Rippton CatchX Pro is a revolutionary GPS bait boat designed specifically for carp fishing. This innovative fishing tool provides a comprehensive solution by integrating a fish finder into an advanced remote control bait boat. With its game-changing fish finder boasting an impressive 300-meter range, anglers can easily locate their desired fishing spots. The carp bait boat features two large hoppers, allowing for generous bait capacity, with a total of 3KG. The combination of the RC bait boat with a fish finder makes the Rippton CatchX Pro the ultimate tool for carp fishing enthusiasts, providing convenience and efficiency in their fishing endeavors.
Plentiful App Functions
Professional Fishing APP with Lots of Fun
Download the Rippton App to join the global fishing community. You can then talk with anglers worldwide, share your catches to create your own
bait boat
fishing logbook, find local fishing map and popular fishing spots, gain real-time fishing forecasts, get fishing tips and guides and of course, control your CatchX Black Samurai. You can also connect your bait boat with camera, then you can share more photos about your fishing.
Which bait boat is right for you?
CatchX Pro
CatchX Black Samurai
Fish Finder
300m-range Hydrobat fish finder included
Not included, needs to be purchased separately
Control System
Integrated with the new 5.8G image tranmission & stitching technology and fish detection algorithm to ensure precise fish detection and navigation control
Precise and agile navigation control
Aerial
Two 5.8Ghz Aerials
One 2.4Ghz Aerial
Material
ABS + Carbon Fiber
ABS + Carbon Fiber
Dimensions: 615*358*332mm
Weight: 5.4kg
Color: carbon fiber black
Outfit: 2 independent hoppers, 1 independent hook release
Bait Capacity: 3kg
Range: 300m +/- dependent on weather and environment conditions
Run Time on a Full Charge: 2.5hrs
Full Charge: 4hrs
Boat Batteries: 2 pcs Li-ion 18650/8000mAh
Boat Lights: 1 front, 1 rear
Propulsion: 2 high-performance industrial engines; 7000rmp12V/755
External Interface: 1*USB(Type C), 1*DC-in-out Jack
Radio Frequency: 5.8Ghz
Handset: one-handed remote
Autopilot with Map: free
Full-Featured APP: free
Real Time Positional Information: free
Dimensions: 68mm
Weight: 105g
Connection Mode: WiFi
Connection Range: 80 - 100m (solely)
Range When Connected with the CatchX Pro Bait Boat: 300m
Max/min Detection Depth: 120m/0.6m
Detection Angles: 55°/15°
Frequency: 110KHz/300KHz
Data Frame Rate: 10 f/s
Sensitivity Adjustment range: 1% - 100%
Run Time on a Full Charge: 5.5 – 6 hrs
Working Temperature: -10℃ - 50℃ (±1℃)
Battery Capacity: 1500mAh
Water Resistance Level: fully waterproof
CatchX Pro bait boat *1
Hydrobat fish finder *1
Remote *1
Aerial *2
Fish finder mount *1
8000mAh battery*2
Bait boat charger *1
Remote charger *1
Fish finder charger *1
User manual *1
Always get your back!
Reliable local repair service.
12-month guarantee and local After Sales Support from the date of your purchase.
I've tried a few bait boats in my time, but the CatchX Pro is by far the best one I've used. The fish finder range is spot on and the boat is fast and responsive. I've already caught some big fish thanks to this little beauty. Finally managed to pair the sonar with the boat after watching their tutorial video. Everything is just simple when you know how!
I bought the CatchX Pro Bait Boat for a recent fishing trip and I have to say, I'm thoroughly impressed. The fish finder made it so easy to locate the best spots to cast my line, and the boat itself is very user-friendly. Overall, a great investment for any angler looking to up their game!
Jack Robinson

28 Jan 2023
This bait boat is an absolute gem! It's made all the difference in my fishing trips. The 300m range fish finder is incredibly accurate and has helped me land some great catches. The boat is also easy to control and has a decent battery life!