A Look Back at Innovative Features of the First-Generation CatchX Bait Boat
CatchX Bait Boat, the first remote-controlled GPS bait boat of the Rippton CatchX Series, though no longer being sold, it paved the way for the CatchX Black Samurai and CatchX Pro models, which have advanced features and a more durable build. Looking back, it's still cherished for some anglers who appreciate its handy features:
CatchX

Bait Boat

:

4

Hoppers

800M

RC range

3KG

Payload

2.5H

Battery Life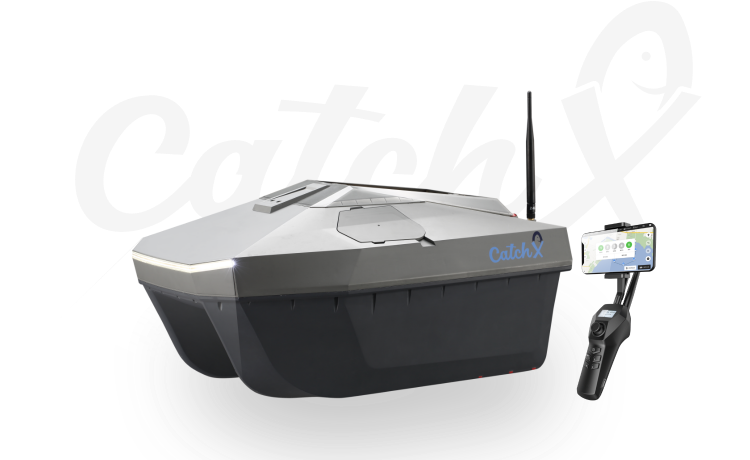 The smart way to bait your spots:
The CatchX RC Bait Boat
·Smart, easy, precise.
·Any hard spot within your reach.
Up your fishing.
GPS & Autopilot
Plan your favourite spots with ease if you have a GPS bait boat with autopilot function! Through Rippton app's bait boat autopilot function, you will be able to plan your pre-baiting spots. Thanks to its user-friendly pre-set and automated routes, the CatchX remote control bait boat with autopilot function ensures that you release your bait exactly where you intend to. Bait with precision with this bait boat with autopilot!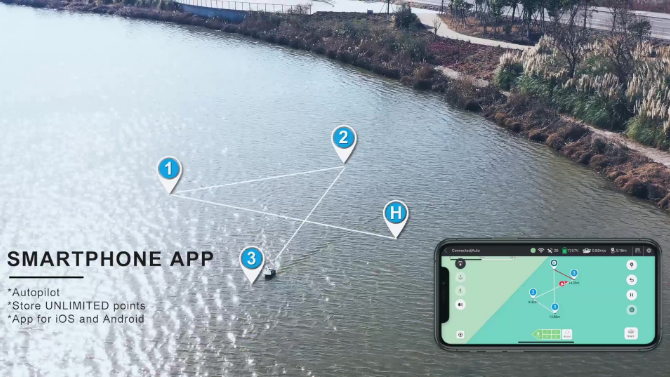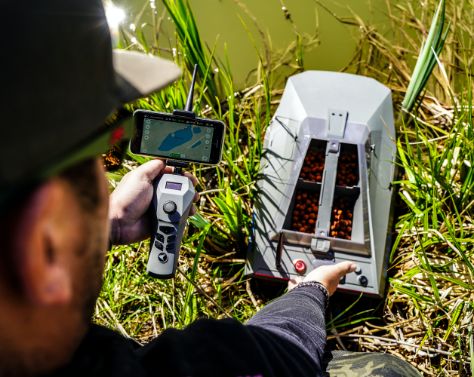 Enjoy extended opportunities.
Bigger bait capacity and multiple hoppers
Spread 3kg of your bait over the 4 individual hoppers of the CatchX remote control bait boat, allowing users to pre-bait 4 spots at one time. Save your time and effort with the RC bait boat and make your bait boat fishing more efficient!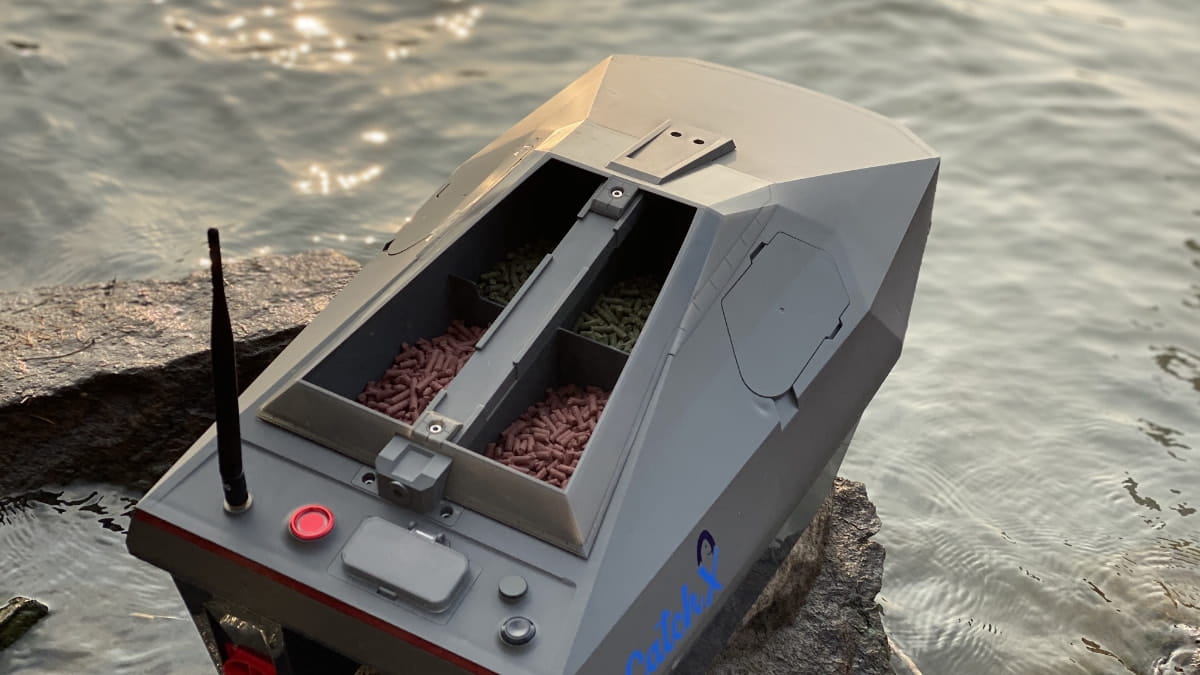 Our range leaves the competition behind.
800m range. Bait anywhere from now on.
The 800-metre range of CatchX's remote control is absolutely phenomenal – the long-ranged RC bait boat allows you to bait spots you never thought possible. Steer your remote control bait boat wherever you like and catch more fish than ever before!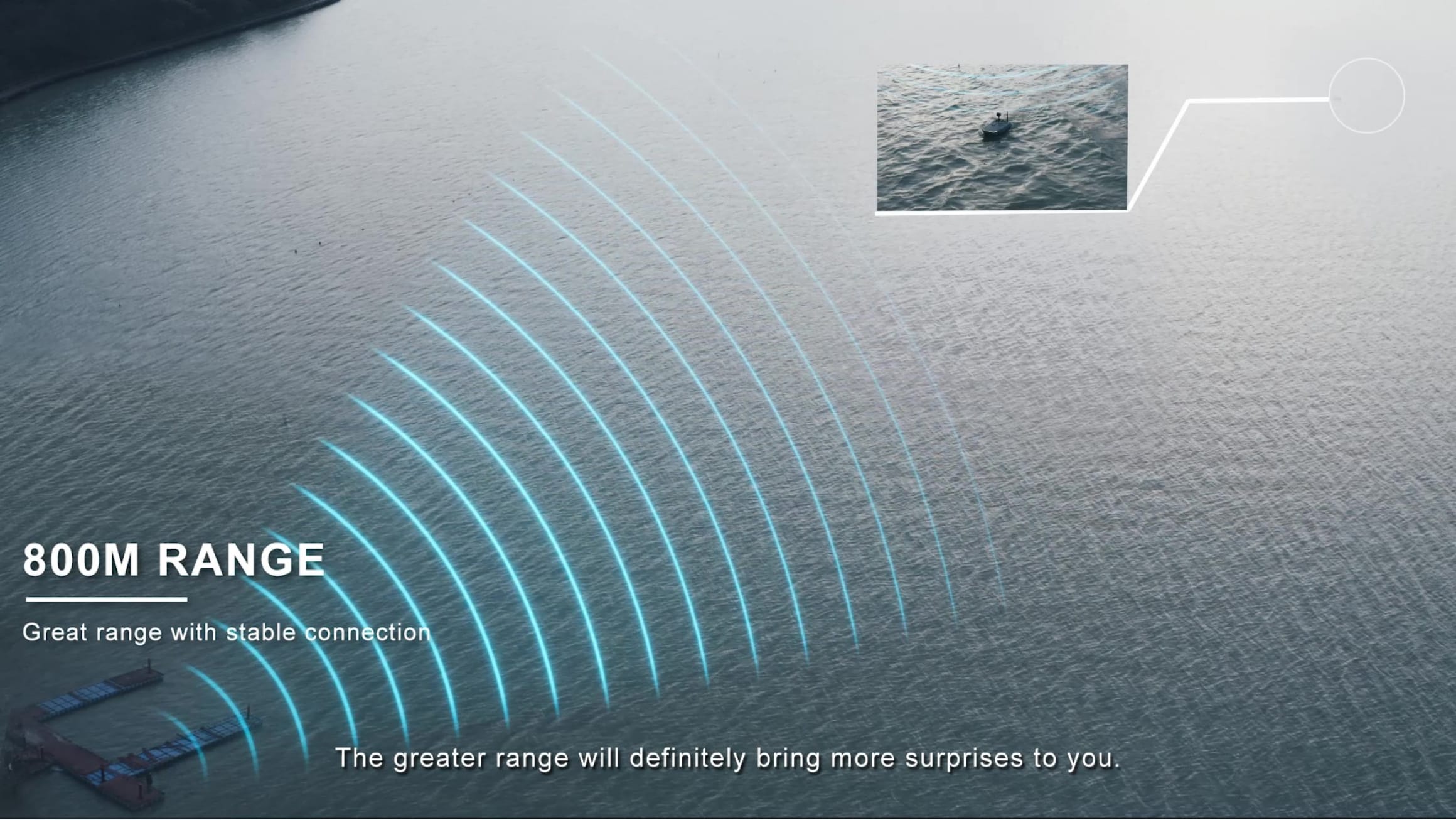 Break through limitations.
Save unlimited spots
Save as many spots as you like - the Rippton app will create and save the multiple spots you discovered with the CatchX. Catch X bait boat is a perfect perfect bait boat with gps for placing your rig and bait - within a meter of the same spot at different times throughout a session. You will never lose your honey holes with your bait boat with GPS.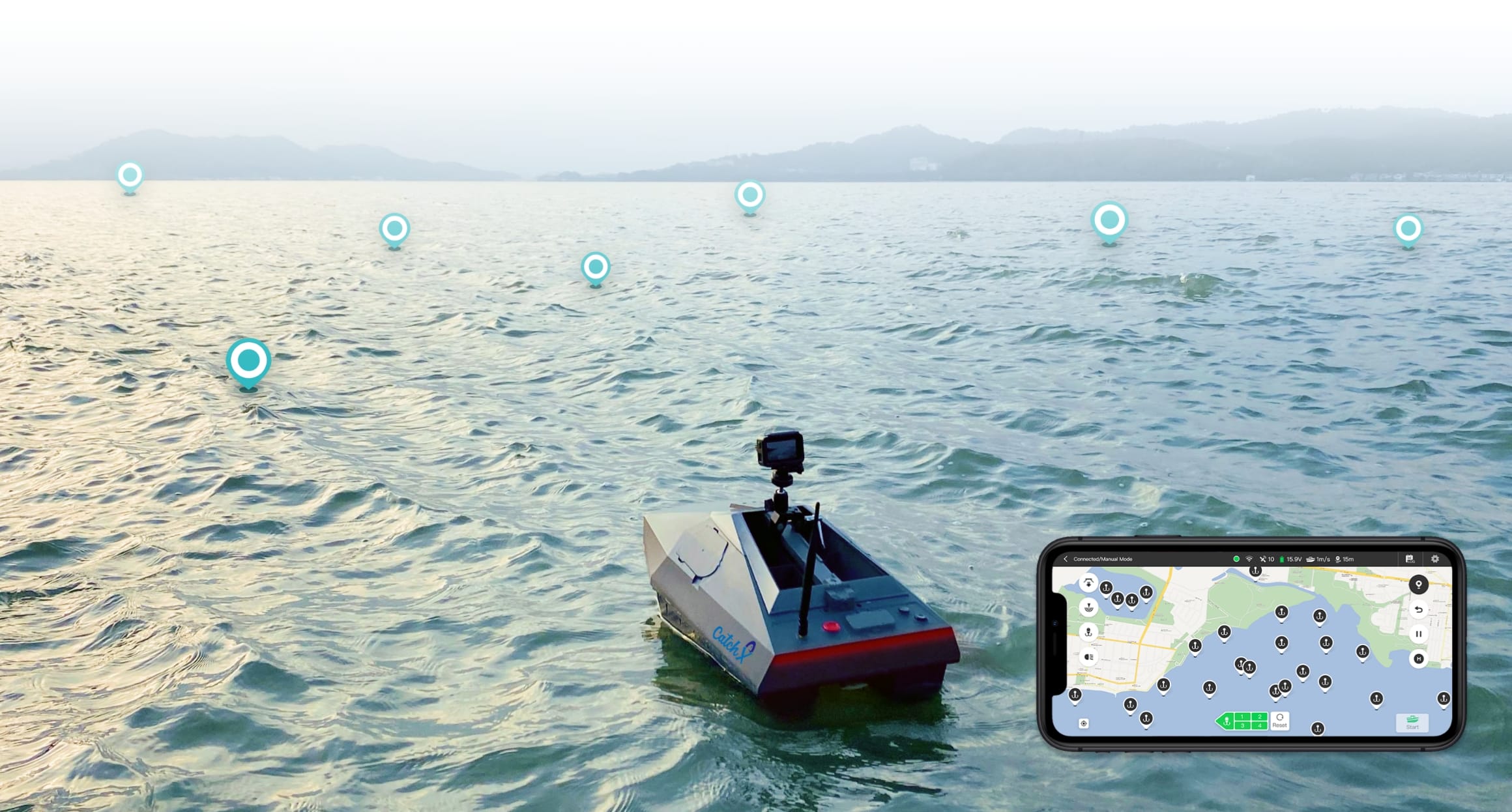 Catch a big carp without lifting a finger.
OK, one finger.
Single-handed remote controller
Bait your spots with just one hand while enjoying a refreshing beverage with the other!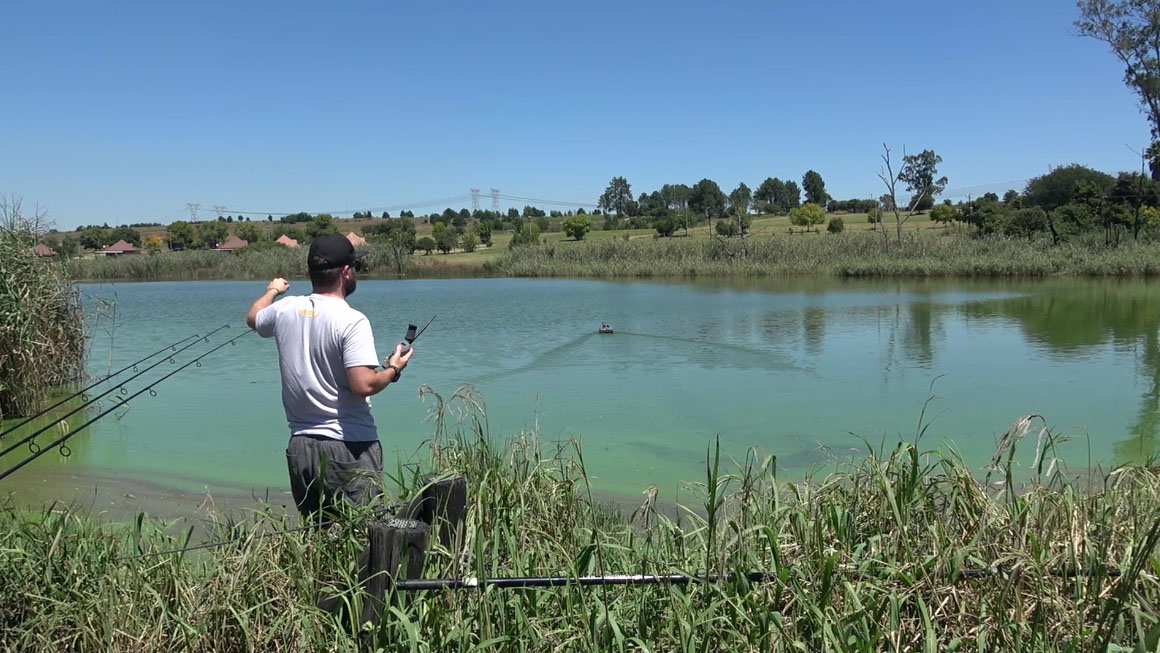 Bring on the night.
Unique light indicator system
Equipped with the unique light indicator system, the CatchX RC bait boat supports you to distinguish the driving direction, facilitates use in the dark and can be seen at a greater distance.
Safe as always.
Failsafe & One-key Return
Keep your CatchX under control automatically - the fail-safe function ensures that the RC bait boat returns home even if the signal is lost or the battery is low. And in the event of any other emergency, pressing the RTH button also returns the boat safely. With CatchX bait boat, your bait boat fishing will be hassle free!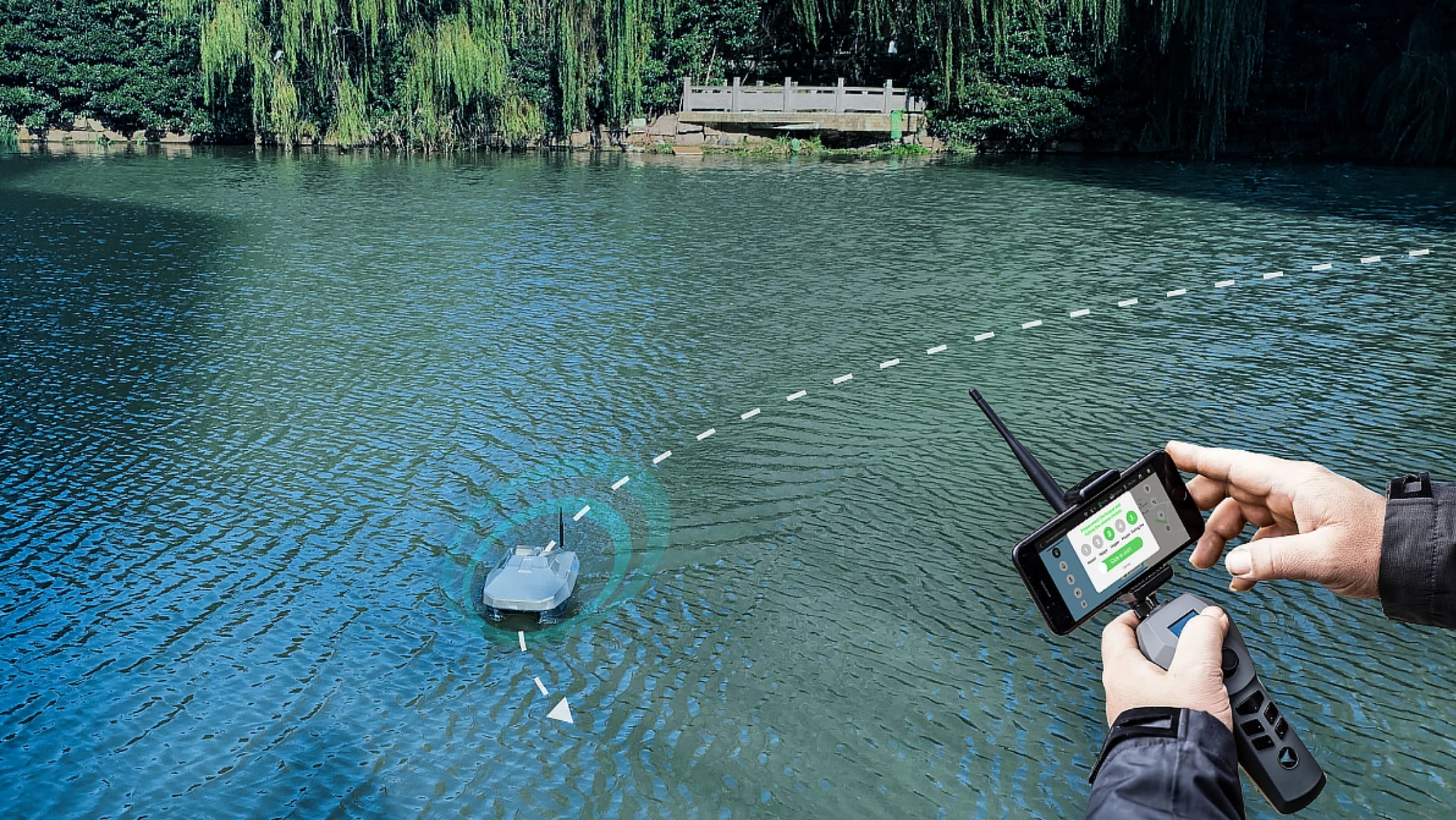 Even more?
Free value-added app.
Download the Rippton App to join the global fishing community. You can then talk with anglers worldwide, share your catches to create your own bait boat fishing logbook, find local fishing map and popular fishing spots, gain real-time fishing forecasts, get fishing tips and guides and of course, control your CatchX bait boat. You can also connect your bait boat with camera, then you can share more photos about your fishing.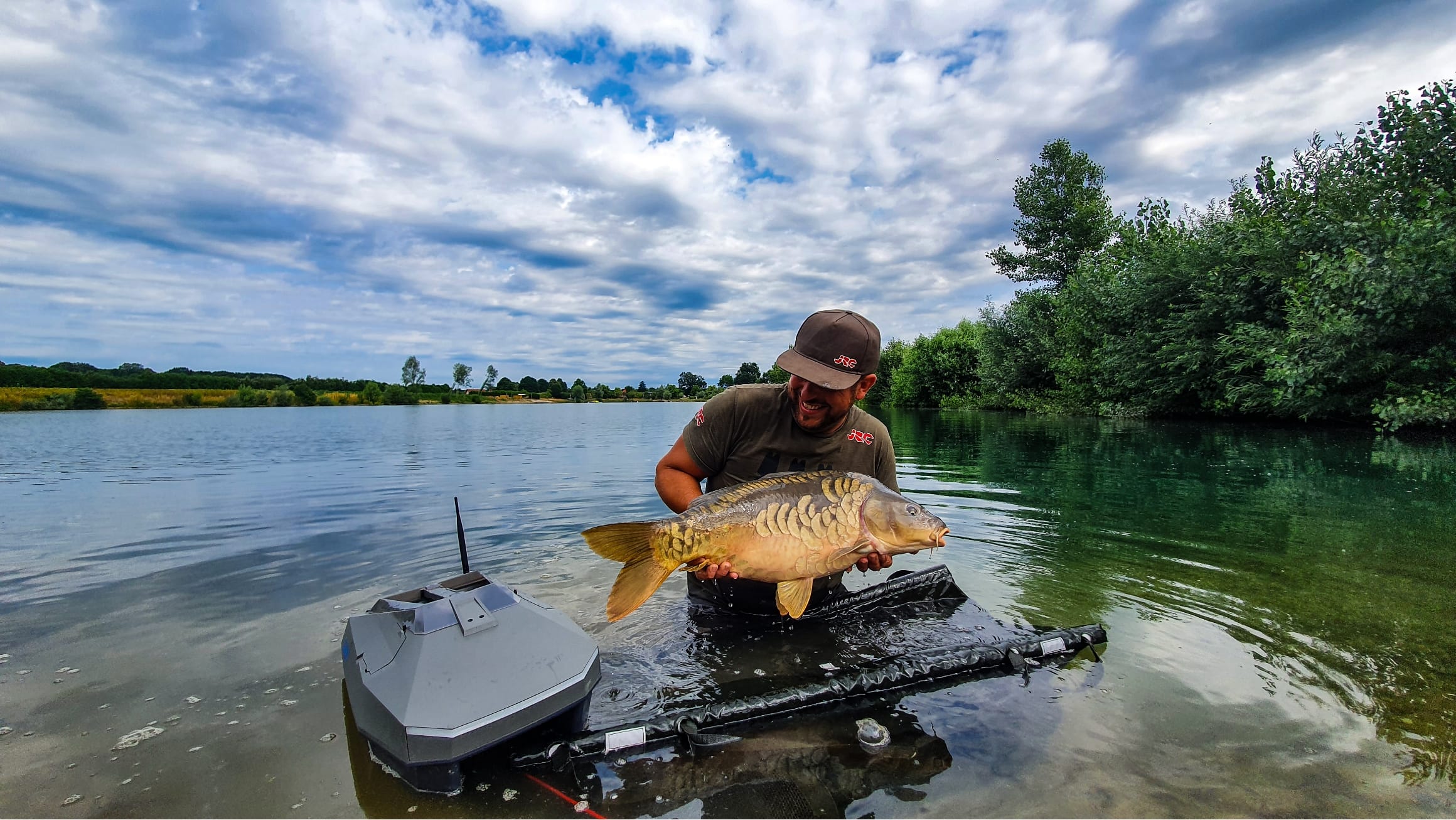 Always get your back!
Reliable local repair service.
12-month guarantee and local After Sales Support from the date of your purchase.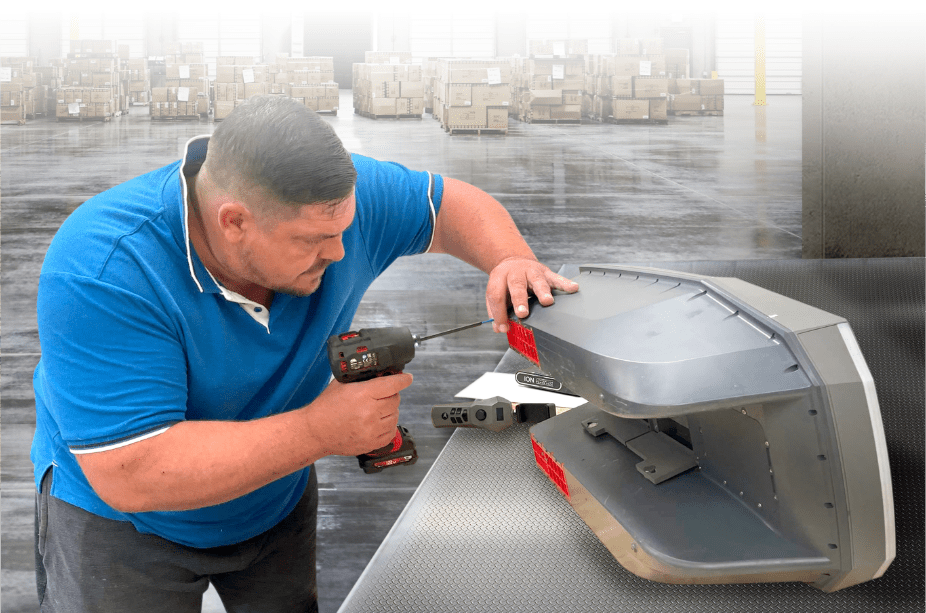 CatchX
The CatchX is the perfect companion for freshwater anglers seeking greater precision and outstanding performance. With its four hoppers, an 800 m RC range, 3 kg bait capacity, and up to 2.5 h of battery life, the CatchX will not only expand your catch but also enhance your enjoyment of the angling experience. Order yours today for a better fishing experience! Bait Boat for sale at Rippton!
4

HOPPERS

800M

RC RANGE

3KG

PAYLOAD

2.5H

BATTERY LIFE
---
CatchX Bait Boat Product Information
Specifications
Dimensions:

L61.5*H35.8*W33.2

Weight:

5.4kgs

Color:

Grey

Outfit:

4 Independent Hoppers, 1 Independent Hook Release

Bait Capacity:

3kgs

Range:

800m +/- dependent on weather and environment conditions

Run Time on a Full Charge:

2.5hrs

Full Charge:

4hrs

Boat Batteries:

2 pcs Li-ion 18650/8000mAh

Boat Lights:

1 Front, 1 Rear

Propulsion:

2 High Performance Industrial Engines; 7000rmp12V/755

External Interface:

1*USB(Type C), 1*DC-in-out Jack

Radio Frequency:

2.4GHz

Handset:

Small and One-handed Control

Autopilot with Map:

Free

Full-Featured APP:

Free

Real Time Positional Information:

Free
In the Package
User manual * 1 and Quick Start Guide * 1

CatchX bait boat * 1

Remote control * 1

Battery * 2

Charger for boat (without taking the battery out) * 1

Charger for Remote control * 1

Adapt cable for solely charging the battery * 1

Bar to connect the additionally purchased sonar * 1
---
Product Gallery
---
Product Video
Please watch the tutorials of CatchX carefully before use.
---
Customer Reviews 4.8
33 product ratings
Paul M
28 Dec 2022
Overall a very good boat, quiet, fast and reliable.Great value for money. easy to control and simple enough to work out all the functions. Battery life is excellent in the boat and the controls. the only reason I haven't given 5 stars is that the hoppers are a bit small and narrow, a two-hopper design with the hoppers running the length of the boat would have been ideal. The boat has aided me no end in catching fish giving to its maneuverability into tight spots. A boat I would recommend to others for many reasons including its price as you get a lot of features as you would other boats at a fraction of the cost. Well done Rippton
Paunksnis M
11 Aug 2022
Good quick service quality boat
Mike
09 Aug 2022
This boat is an absolute breeze to use. The build quality is great and matches, if not betters boats twice or 3 times the price. Used it to help catch my PB.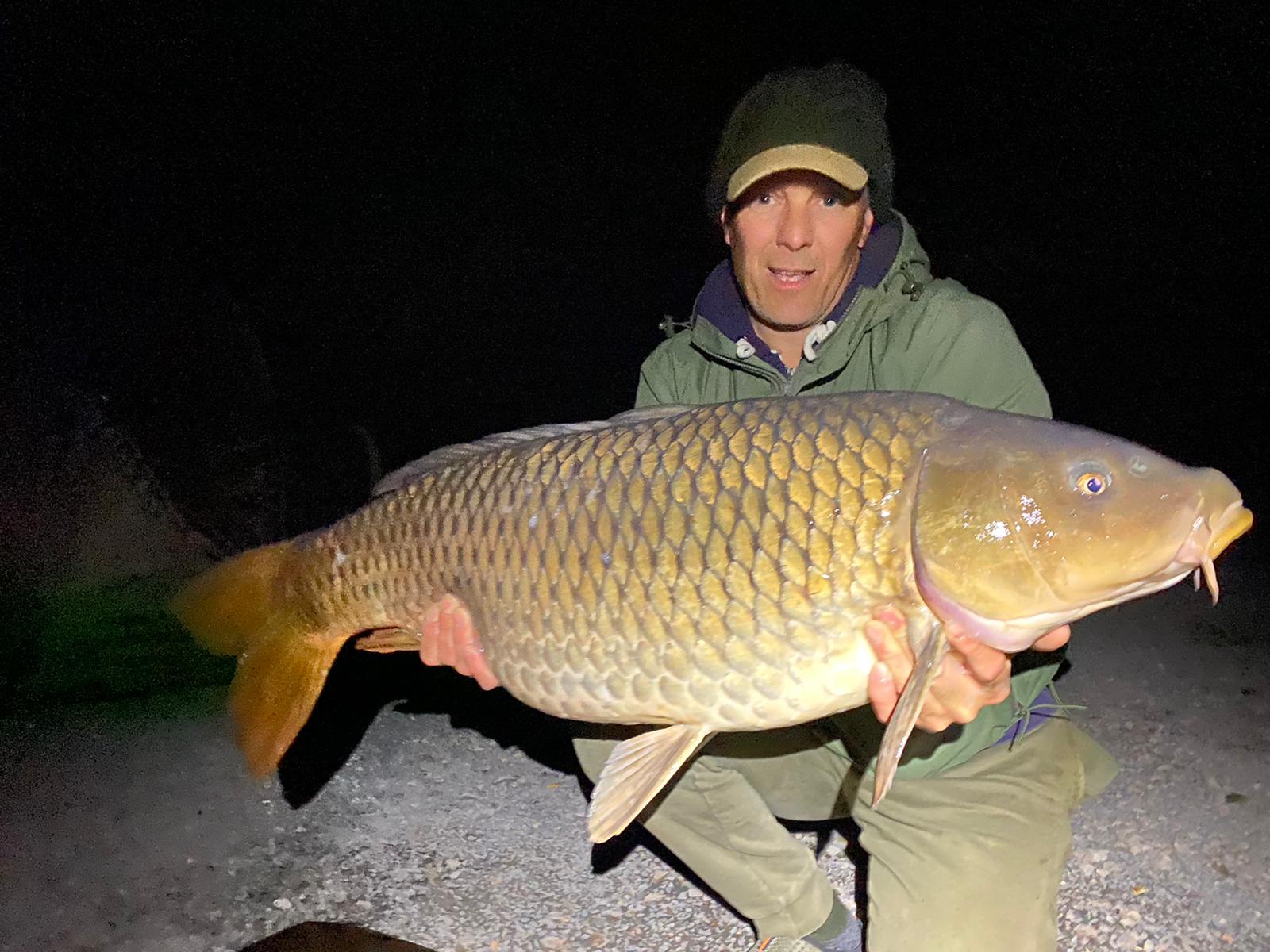 Lee M
25 Jul 2022
Having finally managed to get out on the bank to finally use the CatchX Bait Boat, I have to say that this is by far one of the easiest boats I have ever used, however before I get into that I would like to share with other anglers my experience of my purchase. The guys at Rippton, have surpassed any customer service I have previously received before, and are fantastic to deal with. My parcel arrived on time and was well packaged with the contents being very well protected. Nothing was missing or damaged. After charging the boat and hand controller, I took the boat to a local lake to calibrate it before finally seeing what it can do. This boat is so easy to control from the off, and the hand controller makes holding a rod whilst steering to the point of destination child's-play. Moving onto the settings, the home point is easy to achieve by following the instructions in the manual, and setting way-points become's easier with a little practise. The batteries in the boat lasted around 2 1/4 hours when in constant use and was a windy day on the lake, however compared to my previous boat being a waverunner it offered around an extra 45 minutes of run time which I was impressed with. For me, this boat is perfect for anyone wanting or looking into a simple, easy and effective way to get both your hook-bait and bait to places beyond reach when casting, and personallywould not hesitate to recommend to other anglers. Thank you Rippton, and look forward to sending some photo's with catches when I next venture out.
Aaron M
29 Jun 2022
This boat for the price and just in general is excellent. The remote is simple to use once you have read and understood the manual. I haven't used it for long at all and this is the only reason I haven't given it 5 stars. I will be taking it to Crete lakes in a few weeks and will get to have a good go using it and will review again. For price, looks and the current use I have put it through I don't believe there to be a better boat on the market.
Ben G
13 Jun 2022
So i tried the boat out today at a local lake and i was super amazed at how it handled and navigated through the swim. I used the autopilot a few times as I was fishing next to a reed line at about 16 wraps and it dropped it spot on where i wanted it. Super easy for all functions and a very good manual as well! Many thanks to rippton as well for keeping me fully up to date with my order. 5☆ service and some.
Nick D
26 May 2022
I wanted a bait boat with GPS for night fishing and getting to a small area in weed, after looking at the website specs and reading the reviews the catch x seemed ideal. It was securely packed and ready for charging and running. The instructions need to be read thoroughly to help when first using and the app is essential. The catch x is easy to control with the one handed joystick ,travels and floats well on the waves that large lakes have, a couple of local members came for a look and were impressed. The 4 hoppers are easy to load and are great for dropping your bait precisely at different locations, which when marked are saved on the app for later use. Battery life is very good too I was able to get used to the controls before putting baits out several times and still had 50% battery left
Ben G
26 May 2022
So i tried the boat out today at a local lake and i was super amazed at how it handled and navigated through the swim. I used the autopilot a few times as I was fishing next to a reed line at about 16 wraps and it dropped it spot on where i wanted it. Super easy for all functions and a very good manual as well! Many thanks to rippton as well for keeping me fully up to date with my order. 5☆ service and some.
Andy O
26 May 2022
Tbh...I'm not going to say much..if you want a plug and play,easy controllable, does what it says on the tin..then this is it. An excellent boat, VERY easy to use, with whole lot of extras to explore later (GPS) it's fast, sturdy and well built with excellent after sales team. Genuinely pleased with the boat !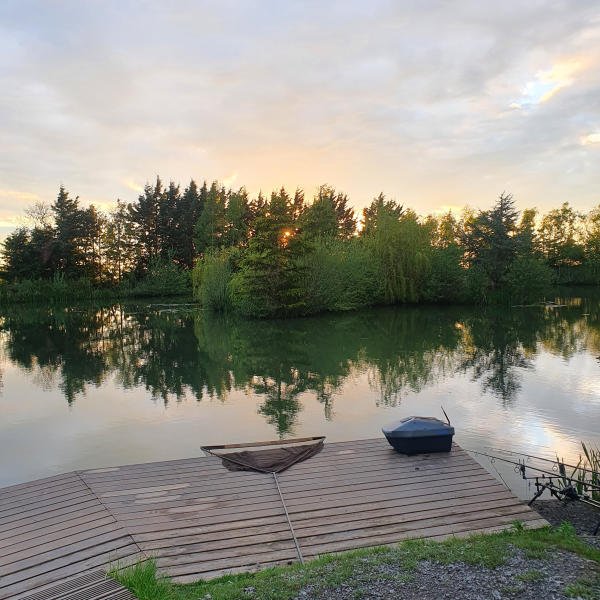 Shaine
23 May 2022
Very pleased I purchased the catch X, A lot of boat for not a lot of money compared to other boats out there, Easy to use and fast, No issues in the 6 months of buying it, Great communication with Frank at Ripton always replied quickly to my emails.
Lee G
05 May 2022
Grate bait boat very easy to use. Good with the 4 hopper. Glad that I went with this 1. Can't wait to get it out again
Adam B
08 Apr 2022
Overall very pleased with the Catch X. Seems solid and well made. Although I haven't significantly used it yet, I would highlight one criticism, the piece of plastic around the hoppers has sharp edges and restricts the opening to the front hoppers. That being said, this part is easily removed, which I have done. For the price a very good piece of kit. And I would recommend to anyone looking for a feature packed bait boat for a sensible price.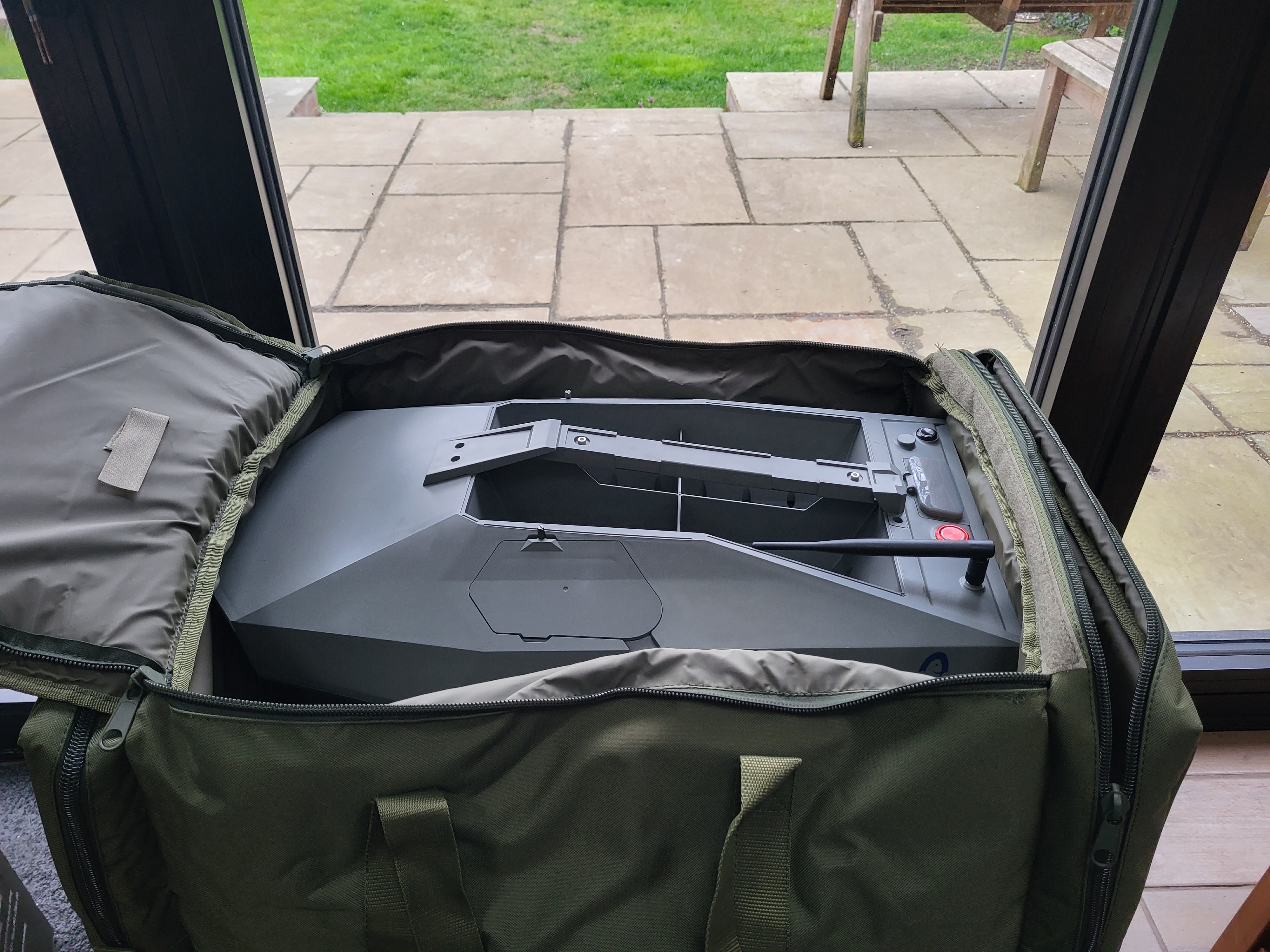 Gavin P
15 Mar 2022
Very nice boat, still learning all the features but works great, super fast with a superb distance too. Put a camo on mine and it looks great.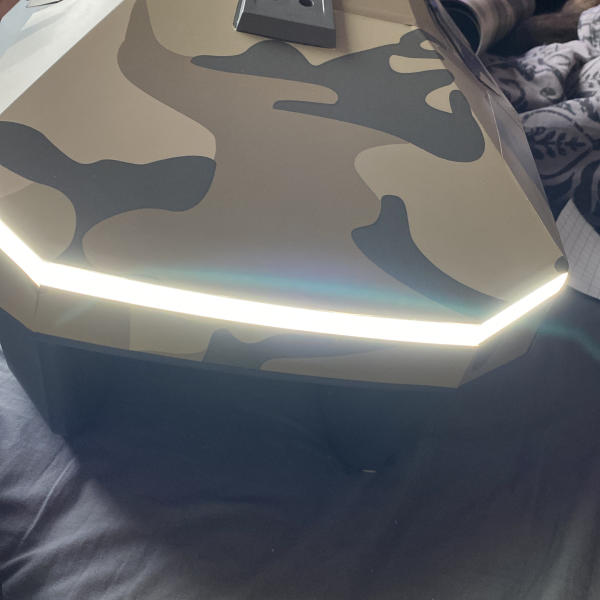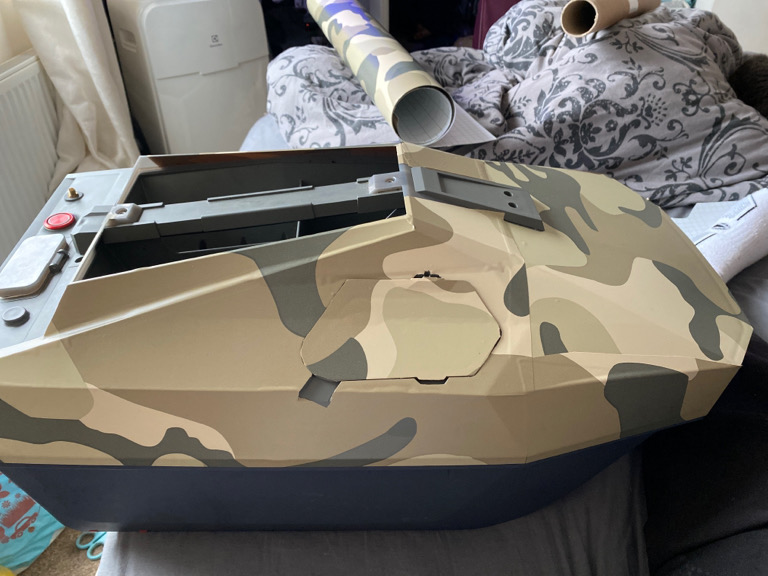 Mike
03 Mar 2022
I was absolutely blown away by the performance of the boat, handles great, looks very stealthy and battery life is above many rivals on the market. Great piece of equipment and maximises your fishing experience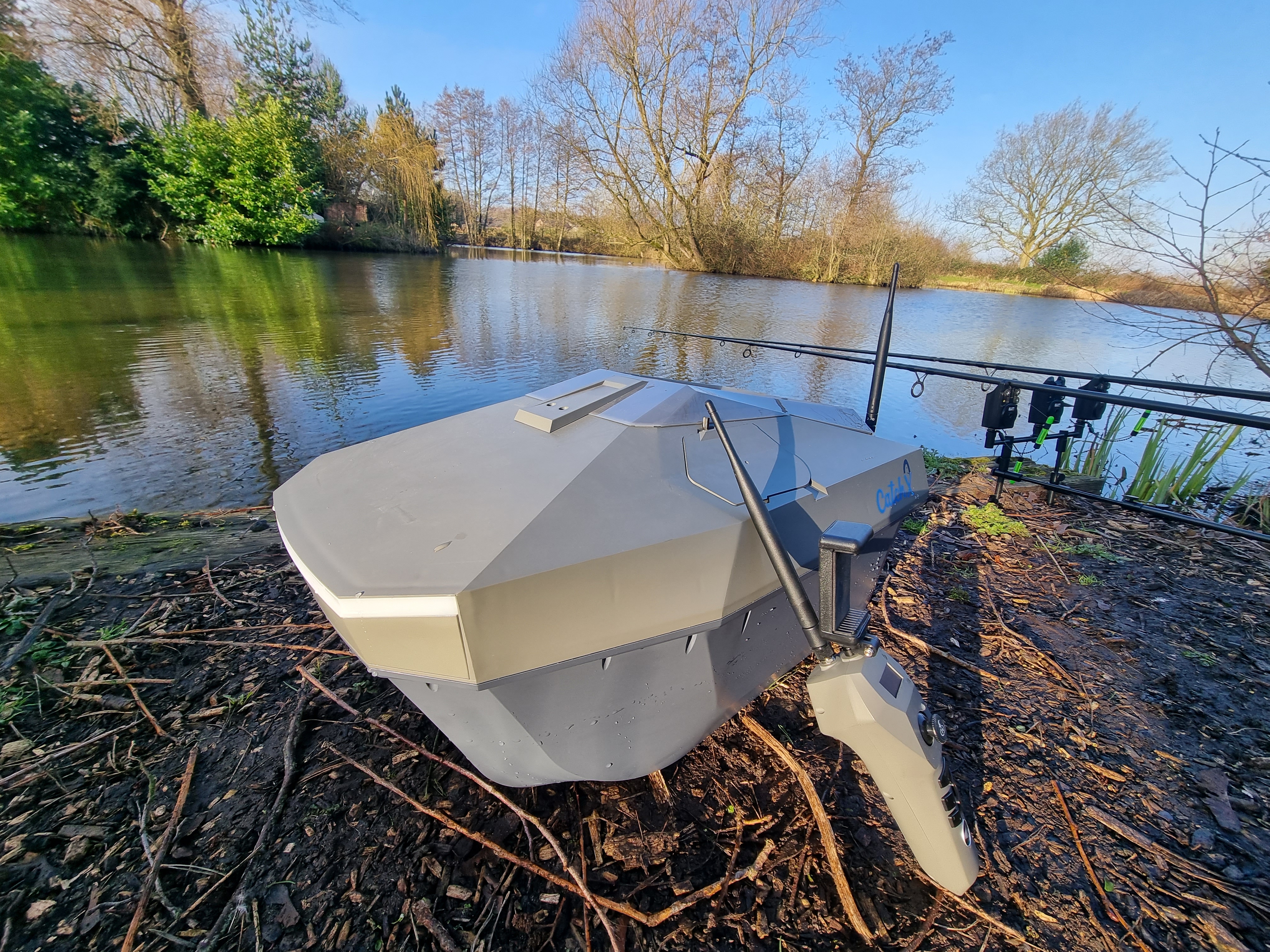 John M
24 Feb 2022
I can honestly say this is a great boat for the price range also a cool stylish look unlike any other boat on the market highly recommended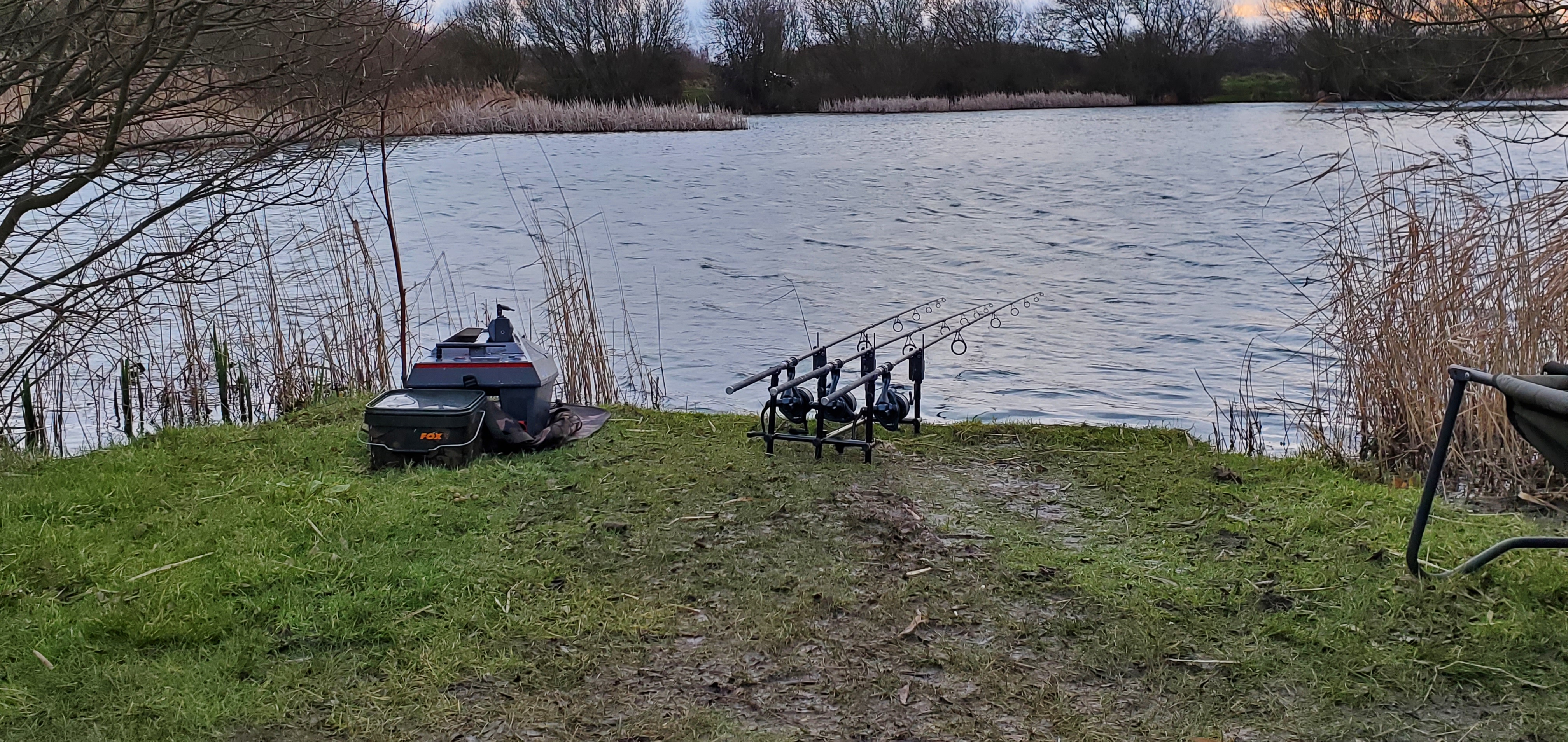 Ahmad
24 Feb 2022
Exotic boat absolutely worth to buy. As a professional fisher I highly recommend CatchX in terms of material, sustainability and good shape.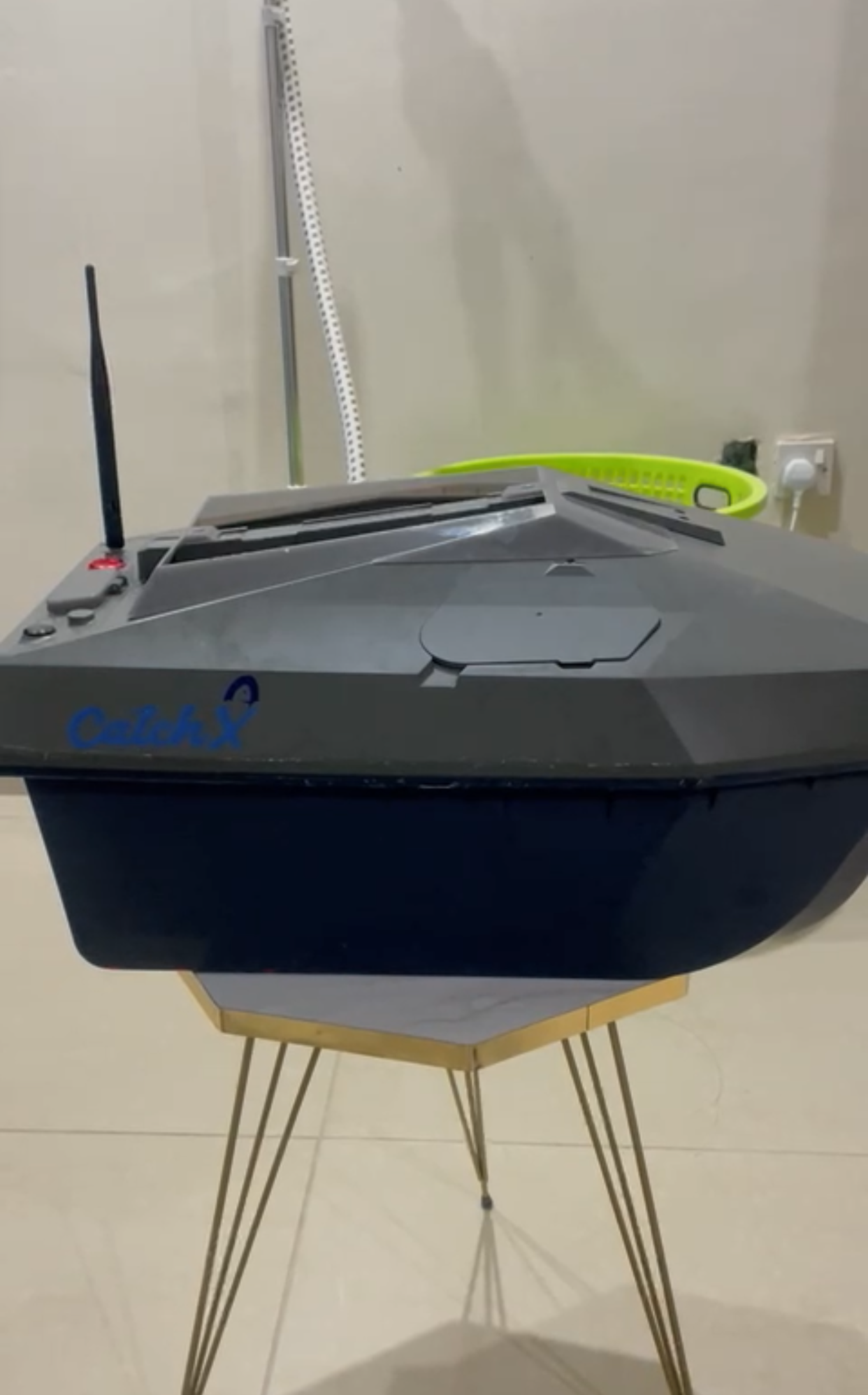 Trevor Leggett
08 Feb 2022
Well, what can I say about the Rippton Catch X Bait boat, been looking at this boat for a while and decided to just go for it and get one? Used it for the first time this weekend and WOW it got a lot of attention from all the local fishermen at my local, like all fishermen they all wanted to have a go and got lots of questions, I did my best to answer them and did demonstrations of how the boat worked and, on the App, they were very impressed. Well, my first impression, it was so easy to use just turn the remote on and then boat and I was baiting my spots and using my deeper with the attachment, so I decided to save my spots on the remote had to go to videos on Rippton and it's so easy to find what you need if you get stuck. There is a video for everything you need to know if you get stuck. After setting my favourite spots I set the boat in motion I was shocked to see the boat go straight to the spots I had saved and not go on a trip around the lake first, liked the way the boat returns to the home point and sits there and hovers in the same spot does not turn off and start to drift with the flow of the water. The time to use the App was easy to setup, very impressed with how quickly it connected to my boat. I liked the way the app lets you set the points you want to bait in 4 different positions and set your home point, for night fishing this is going to work very well as where I fish it's very dark. See some reviews where people have had trouble with the hook release, I have had no trouble with the hook release worked very well for me. The app is very good and is free with the boat when others charge to use the app, I like the way I could look through so many different things like fishpedia, events etc. Overall, I'm very impressed with the Rippton bait boat, I had done so much research on so many boats and I feel I made the right choice in my purchase. I contacted Rippton for advice and questions and always got a response, Neil Rippton was a pleasure to chat with and help me a lot when I had concerns before buying the boat even asked if I want to go see the boat working. For the price of the boat, I would say it's up there with the boats well in the higher bracket price range.
Coowar
19 Jan 2022
I have to say I was very nervous about taking the plunge for a boat that you would not consider mainstream in the uk. I really wanted to upgrade to a boat with GPS, and the catchx seemed to have everything without the 4 digit price tag. After asking a lot of questions to Rippton online and reading/ watching reviews I took the leap. I'm glad I did . The boat arrived very quickly with free postage, brilliantly packed. I was kept informed all the time and was contacted to confirm I had the boat and that all was okay. From an operation point of view , my advice is read the manual especially for the auto mode and app features. Take it to a local lake and spend afew hours getting used to it , in manual, auto and then the app. It is now very easy to use and intuitive. At 1st vs my old boat it felt abit overwhelming but customer support from Rippton was another level. I thought that 4 hoppers would be an issue with presentation of my rigs vs standard 2 hoppers. I tend to put rig in hopper vs hook release. Actually there was plenty of space to put ur rig in the hopper and get good presentation. The boat was easy to charge especially as you can charge them both inside and outside the boat. It was great not to need AA batteries to charge the controller. I did a 48hr session and still had power in both boat and controller, so impressed. The only 2 area that were a small minus, the hopper numbers don't line up to the controller, I can't see the reason for it but it's fine when u get used to it, and only really something to be aware of in manual mode. The plastic edging above the hopper is abit cheap but again has no affect on the boat. It's light and easy to carry, looks great, works great and the battery lasts for a long time . I really liked the fact that after delivery Rippton sent me some Rubber flaps to put in the hoppers to aid bait release , and stop anything getting stuck in the hopper hing. It's a small change but made a big difference and showed that they listen to feedback. The app and Facebook page are a really interactive community, that I have enjoyed going on. The catchX looks great, it's abit like a new Tesla to look at with space-aged frame, great lights front and back , using it at night was really easy even in manual. It gets a lot of attention on the bank. I am so pleased I purchased one and while it does not replace good water craft or guarantee more fish on the bank it's a great bit of kit and worth every penny. Thank you Rippton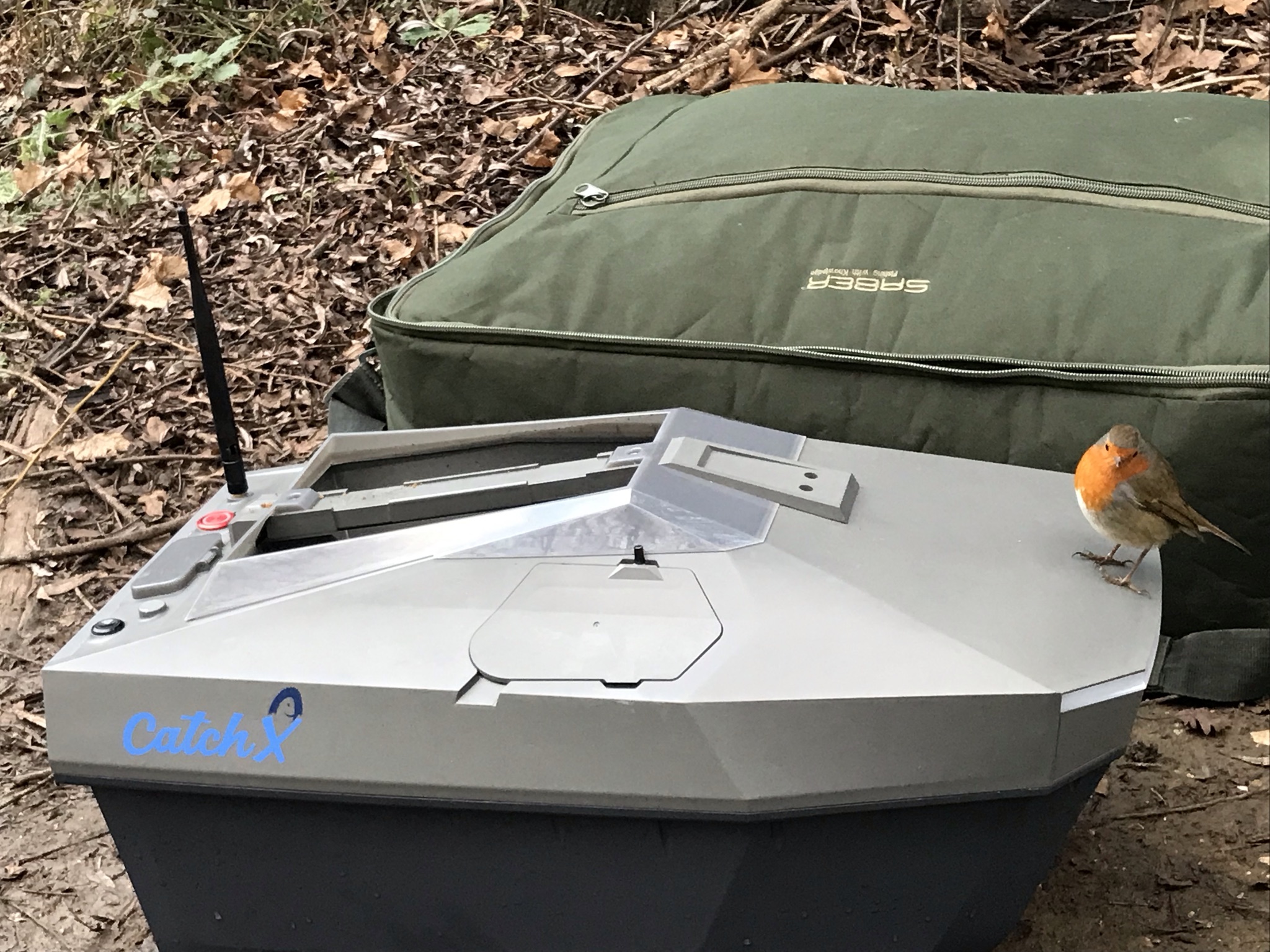 Karen
06 Jan 2022
Having received my bait boat as a Christmas present from my wife, I must say that I am impressed with it so far. I haven't properly put it through it's paces yet but from what use I've had it's all good. To be honest the only slightly negative thing I would say is, the trim around the top of the hopper feels a bit flimsy. This minor finding does not affect the boat in anyway. Overall fantastic boat for the money.
Glyn
16 Dec 2021
1st time using my new Catch X bait boat, in short, really impressed. Its a good general size so rides well on the late, good turn of speed without being silly, good size hoppers and all functions worked as they should do, had a little play with the GPS which looks impressive but wasn't really needed on this trip, a must if your trying to cover more water, battery lasted well and nice that you don't have to remove them, you can just charge directly in the boat, yes I was bored 1 day so thought some night camo would be a good idea lol not the best job but made it stand out. My own view now after using the boat is what good value it is, I looked for a similar spec boat but was looking at spending alot more, this does exactly what it says on the tin, in fact it drew a bit of attention on the lake.
Sam
09 Dec 2021
The bait boat is superb, works perfectly in all weather conditions and is not moved by the wind by its excellent design. The boat is so good i have recommended to 2 of my friends one who has recent purchases "Jay Packer" and one who is purchasing after Christmas "Liam Carter".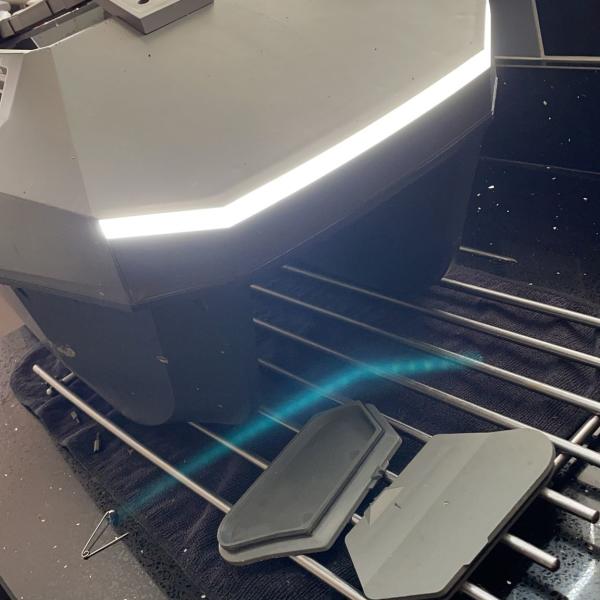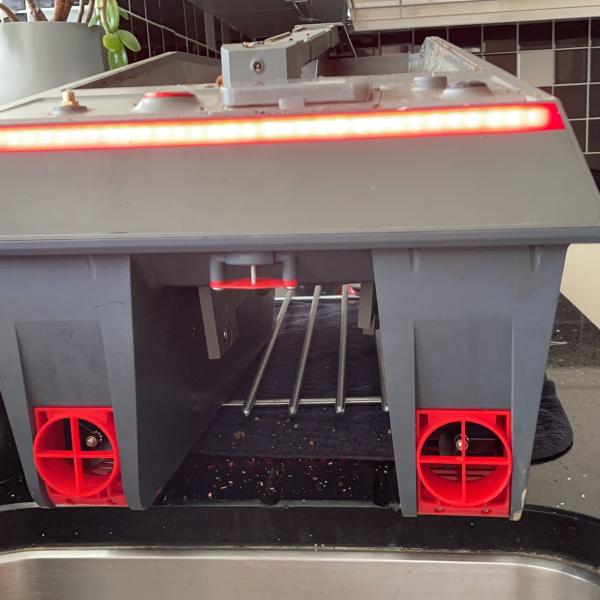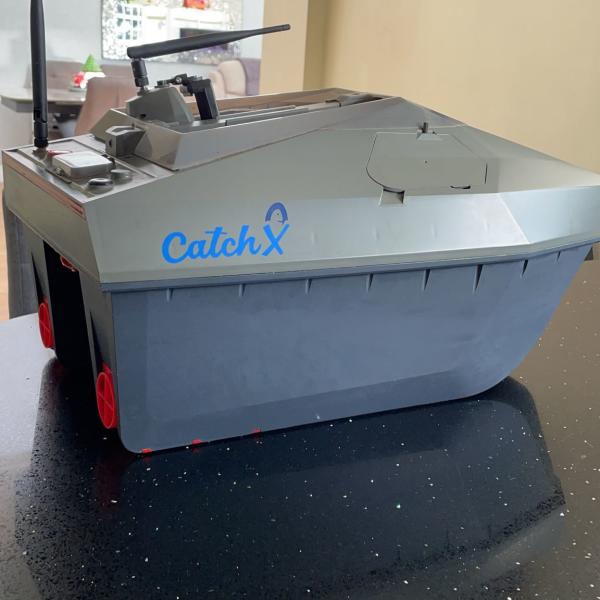 Jay Pa****
09 Dec 2021
I've taken delivery recently of the Catch X bait boat, I haven't used my own one as of yet because of the weather but I have been using my friends which is the main reason I bought it, it's a fantastic addition to my fishing, it's reliable and well made. Fantastic product!!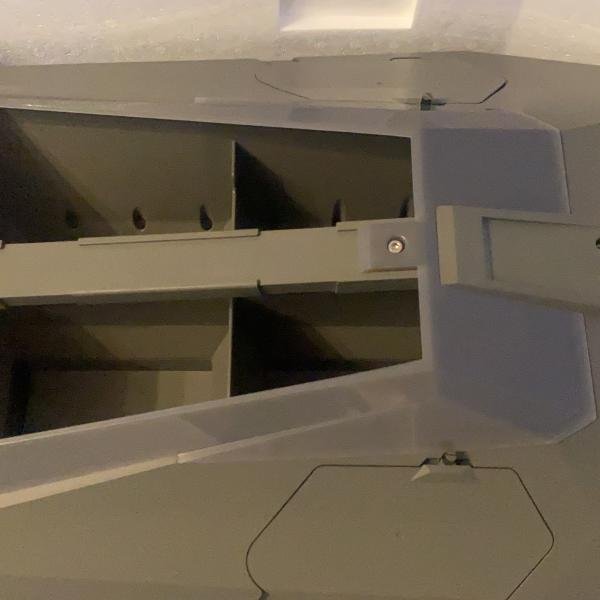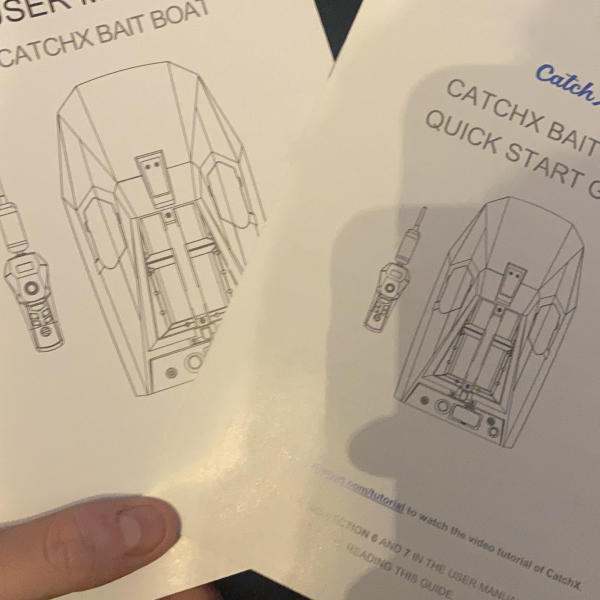 Nigel A*****
09 Dec 2021
Only tried briefly but everything seems to be good. Need practice but the GPS navigation is awesome. Definitely would recommend.
Owen Wh**e
18 Nov 2021
4 hoppers are rare in the UK market. Thought the size of each hopper would be too small, the rig can be laid and released without a probem. I enjoyed the route planning function of this boat and I can set 4 points in the area at a time.
Joe C**e
18 Nov 2021
Before having this boat, I had a doubt as this brand was quite new in the market. Never heard of it. But after using, it is a good GPS boat that could be controlled by an app! The memory system of historcal spots helps me a lot. The thing needed to change is its button for hoppers on the remote. LoI, it took me time to get used to the layout.
Carl Cr******n
12 Nov 2021
I got the box and opened it and was blown away with the quality of this boat, and the accessories you get for the price, I set it all up which was very easy to do and checked everything was working as it should, it did not disappoint, the boat is bigger than expected and this is a plus point for any oversea trips, so far I can only give this a massive
Darren D****s
12 Oct 2021
Having never owned a bait boat before i was a little bit in the dark of what to go for. With technology taking over these days, having a GPS function seemed like a good idea for future proofing on a purchase. When seeing some of the prices of other GPS units on the market i was a little put off. That was until the Catch X bait boat flashed up on my Instagram feed. Instantly it looked like not only functionality had been covered but a futuristic appearance made it stand out from the rest. Instantly i was on You Tube looking at reviews, which unfortunately because its a new product we're very limited. I then turned to Rippton to get any questions i had answered. Frank@Rippton was a pleasure to deal with and answered all of my queries and the communication from order point to delivery was spot on. Once the bait bait arrived you could tell with the quality of the packaging that the quality of the bait boat would not be compromised. The bait boat was very easy to setup with some very straight forward instructions. The Rippton App is easy to use and connection to the bait boat is a doddle. Overall i am chuffed to bits with the purchase and would highly recommend the Catch X. Not sure if Rippton are planning on bringing out a carry bag for the bait boat, but for anyone looking for a decent bag the Trakker NXG Medium bait boat bag fits like a glove and offers great protection. A spare pair of batteries would also be handy when on them longer sessions.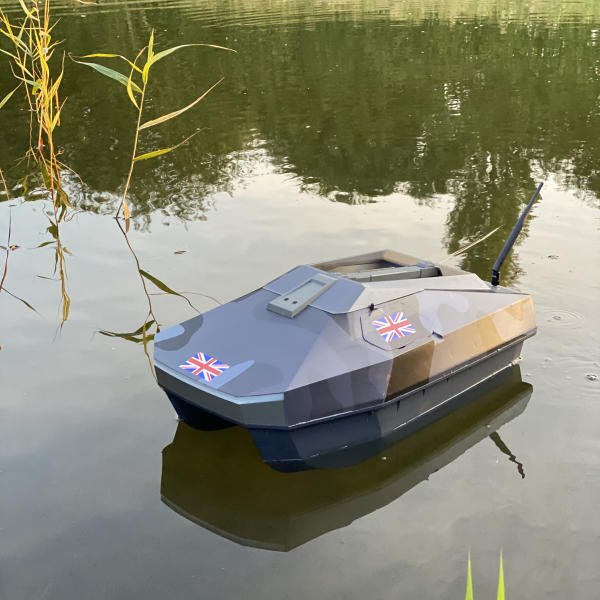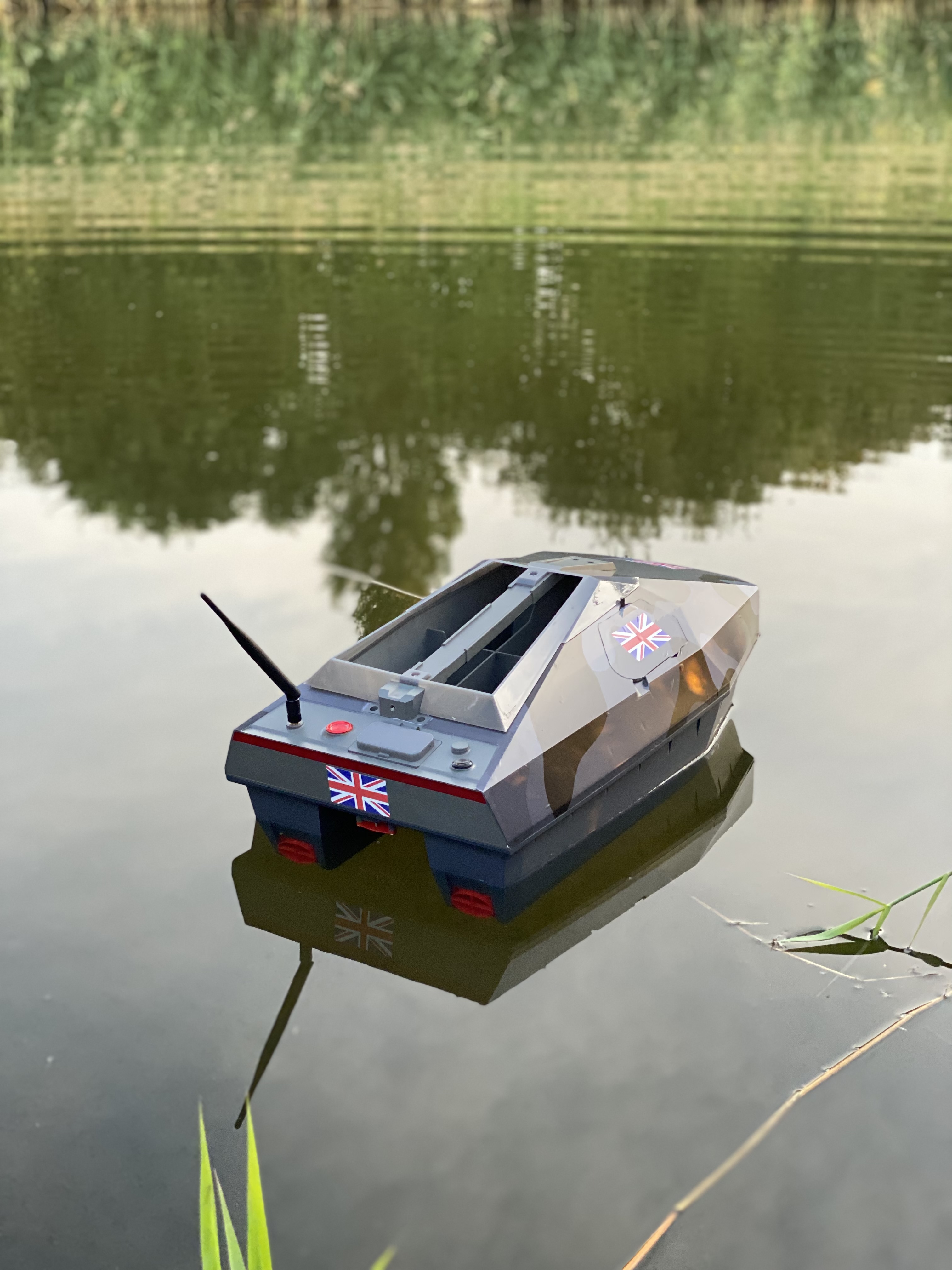 Thomas M*****
08 Oct 2021
Ordering my catch x bait boat I was very sceptical as I knew very little about the boat or the company. But I must say I'm extremely impressed the customer services was 2nd to none and when the boat arrived I was very impressed it's extremely user-friendly and the GPRS System does exactly what it says and the app is really easy to use. For the money this boat is the best pound for pound boat out there absolutely blows it's rival market competition straight out the lake
Robert
08 Oct 2021
What a great boat! Had it a for a couple of sessions now and I like it more each time. For a boat, it is robust, speedy and looks slick in the water. Having four hoppers is really handy. The controller being one handed is excellent and the dashboard that tells you distance from the bank and which direction the boat is facing really helps, and that's before using the GPS. The GPS is good with a home point which can be accessed anytime and 4 other waypoints plus auto return etc when the battery gets low. One negative is on the controller, once you upload the waypoints you want as a task, it always goes along that set route unless you access the app and select one specific waypoint, so there is a work around. Not had any problems so far and boat looks well made. If you buy extra batteries, buy two as it takes two. Boat bag really should come with the product as well. For the money and in comparison to other boats on the market, I'd give this 8/10 and put it up there with some of the more expensive ones. Customer service has been great with queries welcomed and so in general a happy chap and recommend
Stephen
24 Sep 2021
What can I say apart from the boat is brilliant for the money you pay GPS autopilot. Return to home. Its great for getting your rigs back on the same spot in darkness of night and return to home makes it easy to set your bobbins while the boat makes its way back on its own then hovers over the home point till you're ready to bring it in. And the one handed remote is a god send. You can have your rod in one had and remote in the other so you can feather the line off the reel. You can also put your rigs in the hopper with tubing on the line without any problems. The boat is really fast too. All in all its a bargain for what you pay compared to other boats that can cost twice as much.
Pete
14 Sep 2021
The boat is very reasonably priced, attractive, sleek and fast, having tested it in very windy conditions with a very choppy lake surface it did not deviate from its course-the single hand remote is very simple to use and instantly responsive. The 4 hoppers are a good size and can be opened independently with minimum effort. Purchasing my first new bait boat was pretty daunting and there was a lot to learn however, the instructions and the training videos are thorough and easy to understand. More importantly, the after sales care is very good, I was contacted the day after the boat arrived and not only was I asked if I had any concerns but I was given personal tips that helped me a great deal. I have no hesitation in recommending this boat.
Jay
14 Sep 2021
Don't know where to start with this. I come with a user friendly one handed remote with a built-in phone holder. Clip your phone in you can use the app to mark your home spot and various spots you'd like the boat to visit. Select what hopper open on which spots, then you can send the Catch X on its way. It'll visit all the spots you've selected, drop bait on them and return home. At the touch of a button. The boat itself looks great, has 4 hoppers and a hook release. Even come with an arm to attach your sonar. All this for around £650 normally when something sounds too good to be true it normally is. This time it isn't. For what you get for that price makes it the best boat on the market.
Darren
14 Sep 2021
Had my 1st outing at the weekend and it's a great little boat, very simple to set up, charge and use, holds plenty of bait and the 1 handed remote is much easier then the normal controllers.
---
Download
FAQ
1. Why is it worthy to invest in a bait boat with GPS?
Without GPS you as a carp angler would never be able to find your spot again on well known fresh water inland seas. Unless you use markers with all its known disadvantages. If you use a bait boat with GPS, you can bait very accurately. After all, you know from experience that the difference between catching or not catching comes very close. A bait boat with GPS is therefore more than worth its investment. For some bait boat for sale in the market like CatchX got inbuilt GPS function allow even better fishing experience!
2. Do We need to connect our CatchX with a bait boat fish finder?
If you connect your bait boat with fish finder, you can locate everything underneath the sea. Sonar will emit sonar waves which will then collide with the target and return to the bait boat fish finders. This gives accurate results, and it is easy to find whether it is a fish or something else that is floating. You may also connect your bait boat with camera to have a clearer real time view for even better results. Therefore, connecting your bait boat with fish finder is important. If you are looking for a GPS bait boat with fish finder, CatchX Pro would be the best choice.
3. How to connect your bait boat fish finder to Catch X?
If you prefer a bait boat with fish finder for more accurate fishing, we have tutorial videos on Rippton.com and our official YouTube channel. You could learn how to connect your bait boat fish finder to CatchX, in order to make it become a bait boat with fish finder in just around 20 seconds.
4. How does the bait boat autopilot function helps?
This means that the bait boat with autopilot function can entirely automatically sail to the spots saved in the system. Through apps, you can add spots and waters using Maps, then you can pre-set and automate routes by the bait boat autopilot function. The combination of GPS on your bait boat, a professional fish finder and bait boat camera on your bait boat makes is possible to fish sharp. Hence, bait boat autopilot function is useful.
5. Is a bait boat with camera useful?
A bait boat camera allows a real time video feed for live viewing and recording, and also allows you for a more accurate fishing and baiting experience. You can also create your own bait boat fishing logbook, so a bait boat with camera is of great use. You can even use your bait boat with a camera to review your fishing experience and hence make improvements in the future.
6. Where can you buy your desired bait boat?
When you search online, you would find various stores with bait boat for sale; however, here at Rippton.com, we have the most convenient online store with your desired bait boat for sale. You can place an order by just a click at anywhere. You could get a bait boat with autopilot function and in built GPS. You can always add extras too (like bait boat fish finder and bait boat camera) to make your fishing more efficient and effective!
---
What is a bait boat? Why do you need it for fishing?
A bait boat is a common modern appliance that has been designed to make fishing easier for you. It has hoppers that carry bait and the operator can drop it to a certain range wherever he drives his boat to. Early distribution of bait is no longer needed, bait boat fishing allows you to bait with a better result.
Accuracy is the main reason for bait boat fishing.
A bait boat is a fantastic tool for the modern-day carp angler. They can deliver your rigs and bait to your chosen spots stealthily and accurately. Many bait boats with fish finders and bait boat cameras can even help you find your spots in the first place by the addition of an echo sounder or sonar which will be transmitting a signal back to the device. The bait boat with camera allows the angler to see the topography of the lake bed, how deep it is, how much weed or silt is present and even the water temperature! Bait Boat with GPS function allows you to work very accurately. Without GPS, carp anglers would never be able to find the perfect spots.
Capacity is another reason for bait boat fishing.
Carps are the fishes that are generally targeted using this boat. By using RC bait boat with fish finder, the up-haul of carps which were no less than seventy kilograms in weight will be enabled. These boats have a great capacity for the attraction of fishes and you can catch easily. Without bait boat fish finder and bait boat camera function, you will have to spend hours to judge where the fishes would cluster more and catches may only be one or two big fishes in the end.

How to choose the right bait boat?
There are various types of remote control bait boat for sale in the market. Choosing the suitable one is not only a financial decision but there is also a range of criteria to cater your needs. Here are the things you have to pay attention when choosing your one.
Size – You have to think about the types of conditions you'll be using the RC bait boat. Different sizes and designs would fit different occasions. Size does not only affect bait capacity, but some boats have the ability to carry bait and rigs in separate chambers and this is certainly worth considering if you use multiple rods in different locations (such as CatchX). Portability may also be important to some users as some models are much bigger than others.
Battery Usage –A power supply to recharge at the venue is not usually an option, so you have to consider how long the bait boat for sale can be used when its battery is fully charged. Some of them use a lot more battery than the others and can run out of power quickly.
Range –You have to take into account the range that different bait boats can reach, if you may go bait boat fishing particularly at large venues. This can vary dramatically for bait boat for sale in the market (from about 100 meters to over 1500 meters). We believe no anglers want their boat sailing off uncontrollably into the distance.
Added Extras – For some bait boat for sale in the market, you can purchase extras that bring more functionalities, such as bait boat with fish finder, bait boat autopilot function, bait boat with GPS function, and bait boat camera. All could make it easier to find the fish, drop baits at the exact same spot, map out the features in the water, and keep your boat safe. It would be more convenient for you to find a bait boat which allows you to connect extras more easily, as no one would like to connect your bait boat with camera, or bait boat with fish finders with complicated steps.
Problems & Servicing - A reliable manufacturer is important when you face some problem with your bait boat. Of course, for those who are confident and with certain engineering skills, some anglers might like to take a hands-on approach to fix their boats when facing a fault during their bait boat fishing.
The CatchX remote control bait boat offers all you need to hit the hard-to-reach spots that you cannot cast to. It is light, compact, and offers a reasonable bait capacity of 3kg across 4 hoppers. This bait boat with GPS as standard, which can be connected with your bait boat fish finder and bait boat camera, helps you to set your spots precisely by using a map of the lake. Large battery capacity offers 2.5 hours of playtime. It is a bait boat with autopilot function. By pre-setting routes on the Rippton app, all the spots can be logged.
Why choose CatchX for bait boat fishing?
The CatchX is the perfect companion for freshwater anglers seeking greater precision and outstanding performance. The CatchX bait boat with GPS, and bait boat autopilot function can be connected to your bait boat fish finder to make it become a bait boat with fish finder. This will not just expand your catch but also enhance your enjoyment of the angling experience.
---