Hook Sharpening
I think hook sharpening is a definite edge and it's something I've done for some time now. When the first ever hook sharpening kits came about and people were showcasing them on their social media accounts, myself and a couple of mates started having a go and I've never really looked back.

Don't get me wrong, the TA hooks are sharp enough, but I find by removing that fine layer of coating they become that tiny bit stickier and I personally feel that makes all the difference, especially when targeting finicky or pressured carp.
Tip1
DON'T GO TO THE EXTREME...
I really don't go mad when hook sharpening; by removing that small amount of coating from the tip I feel I'm enhancing the point without weakening the hook or altering the pattern. These super fine points look great but in reality, just aren 't practical in many fishing scenarios. Five or six strokes straight up the point, using the groove in the TA Hook Honer is usually more than enough, it really is that easy!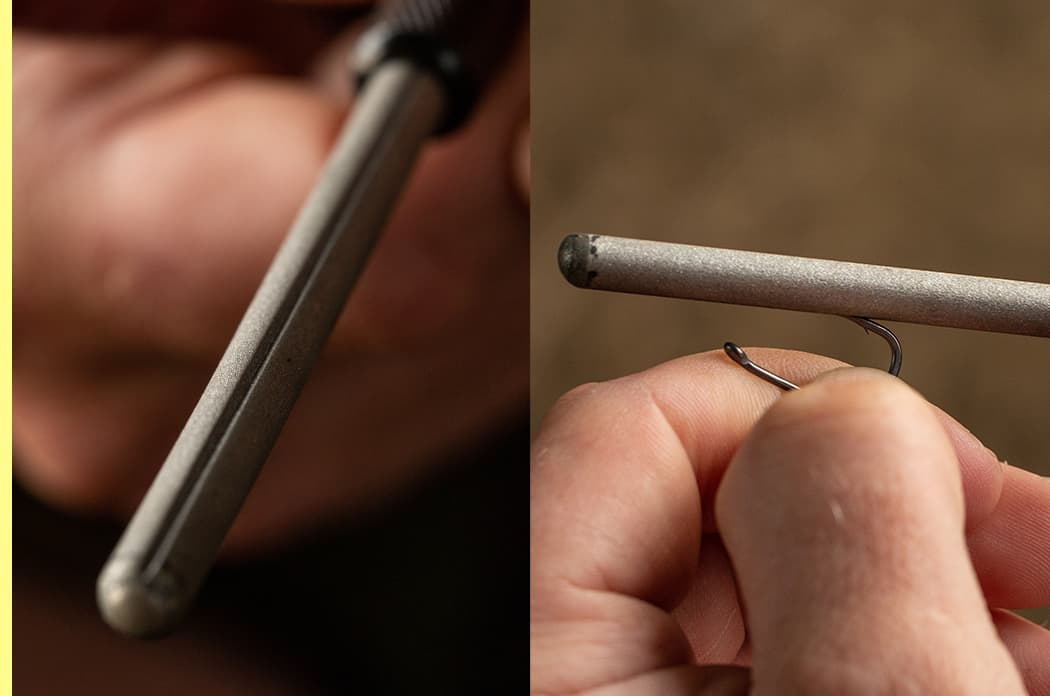 Tip2
USE PVA FOAM...
I'll never not use a sharpened hook, even when bottom bait fishing on gravel spots I'll happily use a sharpened hook, but I will always use PVA foam to protect the point on the drop.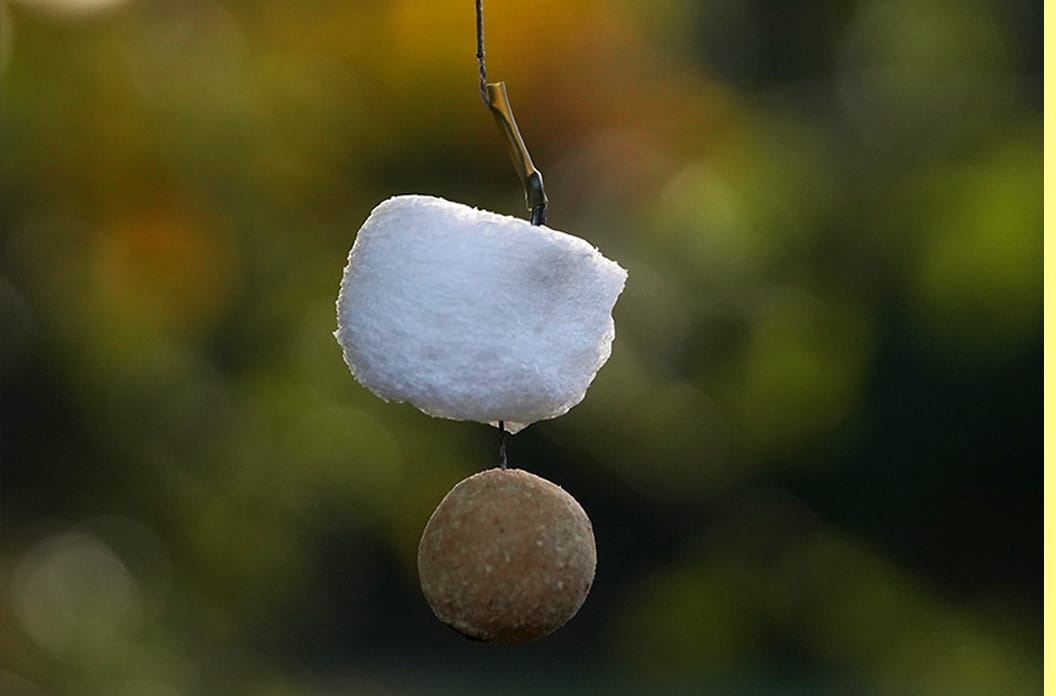 Tip3
PROTECT THE POINT...
I've found the cleaner spots to be the worst when it comes to corrosion, so will always protect the exposed metal with Vaseline. You're effectively taking off the coating which protects your hook from the elements so replacing that with some kind of waterproof barrier keeps that point sticky.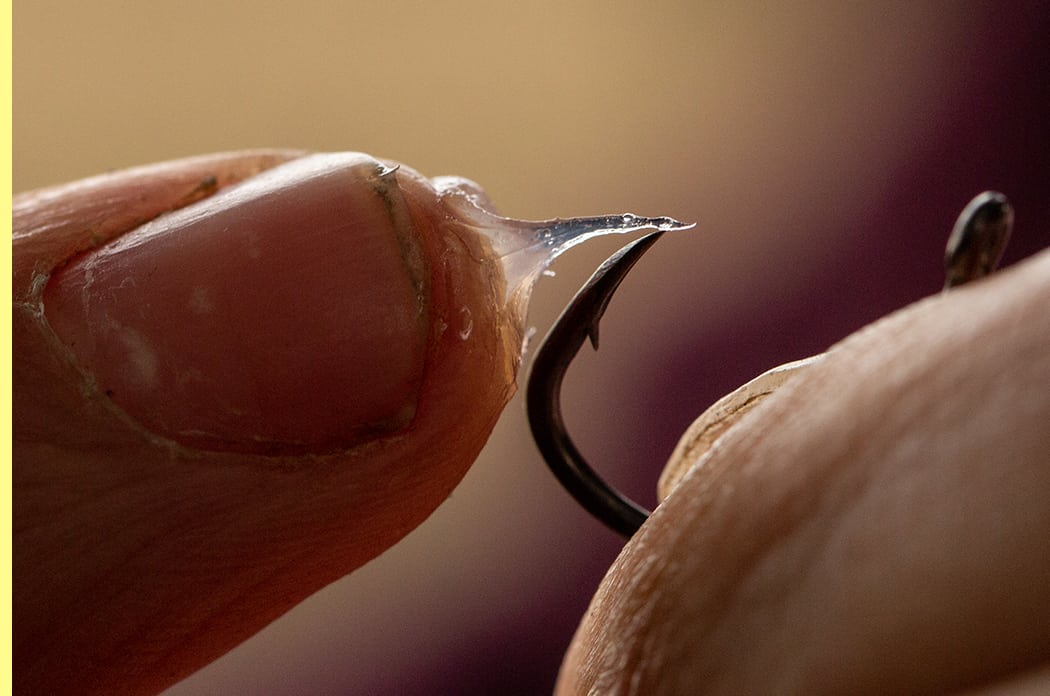 Tip4
PRACTICE...
If you are unsure and worried about wasting perfectly good hooks to start with, then I would start by practising on some old rigs. Get yourself an eye glass too, as using one will help massively. You will be amazed how much life you can put back into a dull hook with minimal time and effort.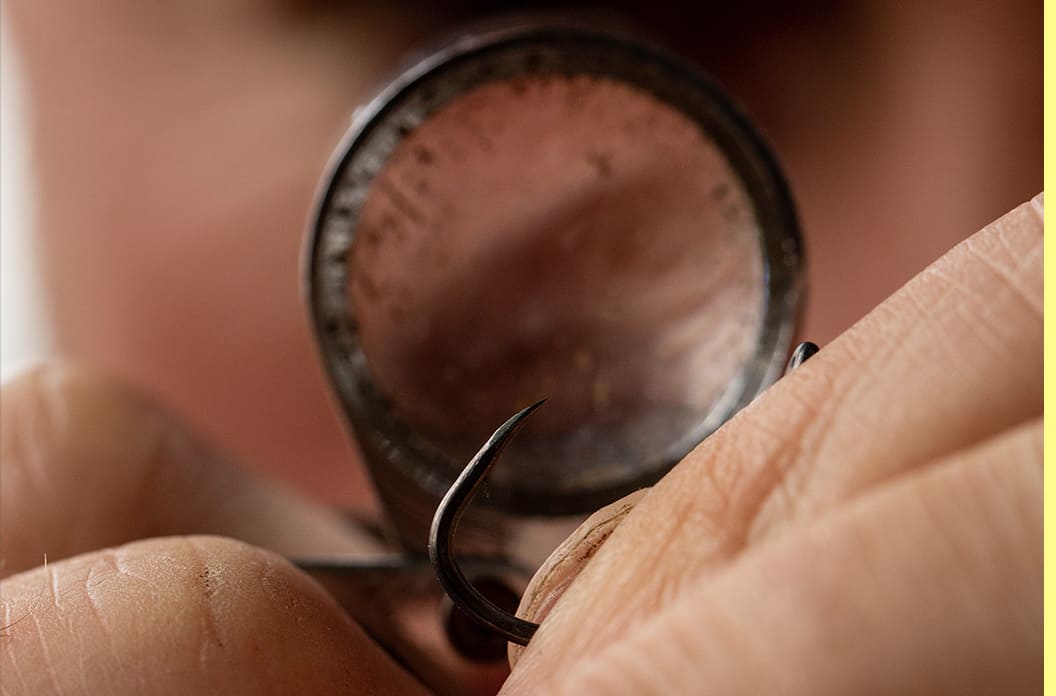 Source: https://thinkinganglers.com/hook-sharpening-with-jonny-fletcher/
---