How CatchX Pro Bait Boat Has Transformed My Carp Fishing Experience
When it comes to choosing a bait boat for my carp fishing adventures in the UK, I initially leaned towards the more familiar options like ND Tackle or Waverunner. However, a friend of mine recommended something different - the CatchX Pro bait boat. Intrigued by its impressive range of features, especially the 300-meter sonar capability, I decided to dig deeper and compare it to other models. Not only did it boast exceptional specifications, but its sleek design also caught my eye. With high hopes, I made the leap and purchased the CatchX Pro, and it exceeded all my expectations. Allow me to share my heartfelt experience with this remarkable bait boat.
Discovering the CatchX Pro and First Impressions
From the moment I unboxed the CatchX Pro, I was captivated by its sleek and modern design. Its black and red color scheme, coupled with its robust construction, exuded durability and elegance. As I held it in my hands, I could sense the attention to detail put into its crafting, instilling confidence in its performance even before casting it out onto the water.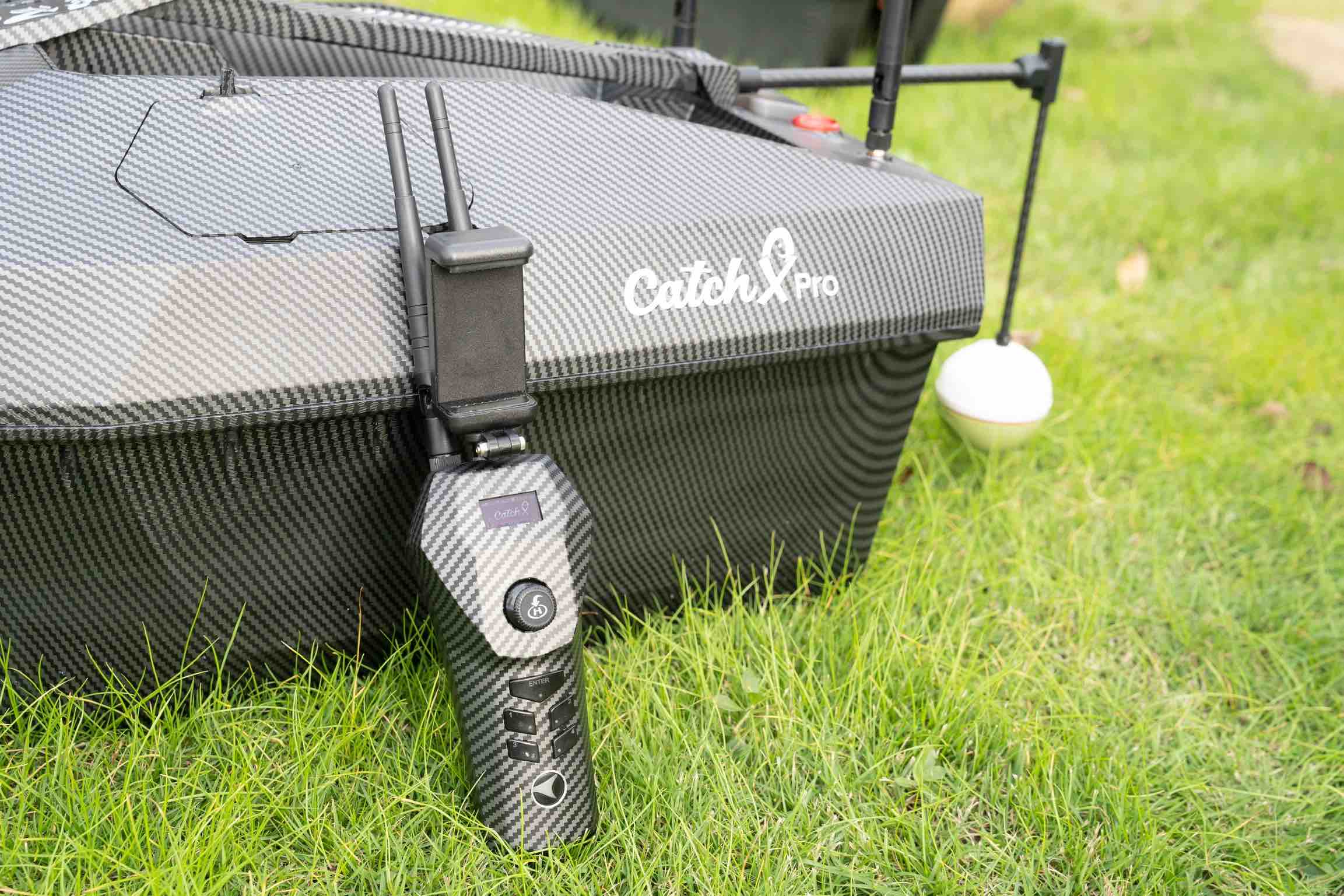 Unleashing the Power of Sonar Sensing
What truly sets the CatchX Pro apart is its advanced sonar sensing technology. With a range of 300 meters, this bait boat with fish finder and GPS enables me to explore underwater structures and pinpoint the perfect fishing spots with precision. The real-time feedback provided by the sonar allows me to identify potential carp hotspots, optimizing my chances of landing those elusive treasures. This feature alone has significantly elevated my catch rate.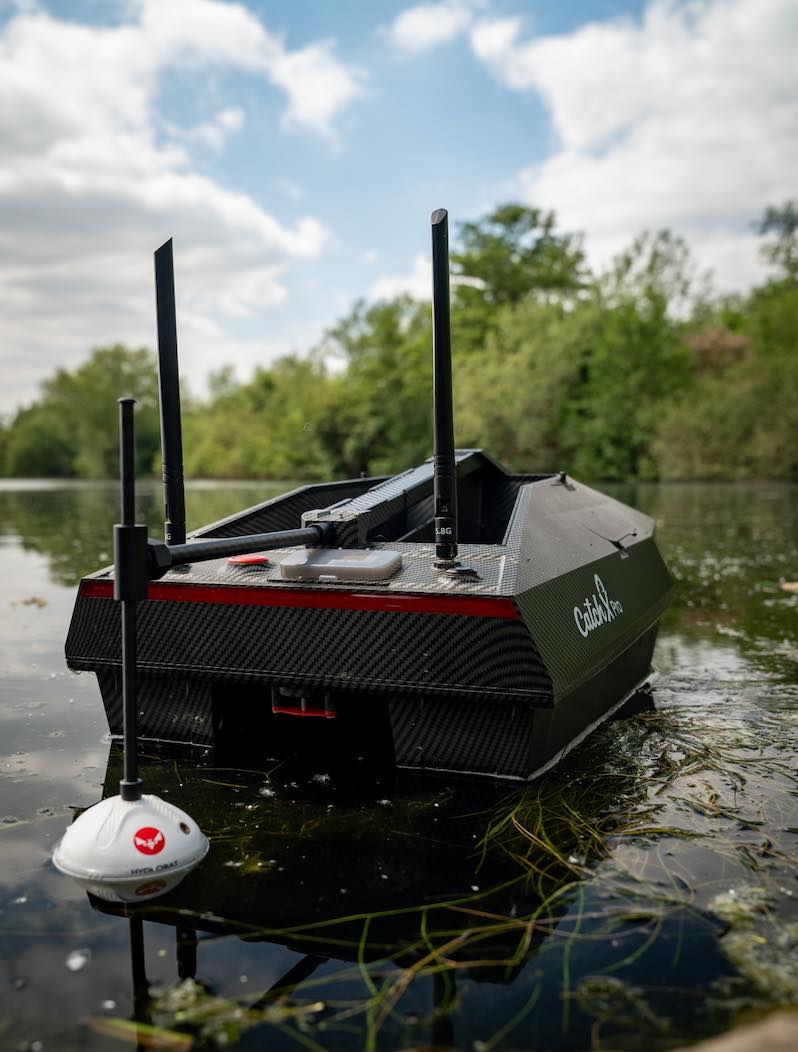 Endurance That Matches My Passion
During my fishing session, I spent several hours on the water, and the CatchX Pro's battery life was truly impressive. Despite using it extensively, the battery still had plenty of charge left at the end of the day. This meant that I could continue fishing without any worries about running out of power. Throughout the session, I made multiple trips to disperse bait in different areas, and the CatchX Pro performed flawlessly.
Seamlessly Navigating the Waters
Operating the CatchX Pro has been a delight from day one. Its user-friendly interface and intuitive controls make it accessible to anglers of all levels of expertise. Even as a newbie to bait boats, I found myself quickly getting the hang of maneuvering the CatchX Pro. Its balanced weight distribution and streamlined design contribute to its effortless glide through the water, mirroring the grace of the carp beneath the surface. With the intuitive Rippton app, I could use the phone to control my boat and perform baiting tasks without toggling the handset joystick.
The CatchX Pro bait boat has transformed the way I approach carp fishing. From the moment I discovered this exceptional piece of technology, it captured my heart with its sleek design, advanced sonar capabilities, and impressive battery endurance. By harnessing the power of the CatchX Pro, I have witnessed an increase in my catch rate and an undeniable enhancement in my overall fishing experience. If you're a passionate angler seeking to elevate your carp fishing endeavors, I wholeheartedly recommend considering the CatchX Pro bait boat. It has become an integral part of my fishing repertoire, and I'm confident it will do the same for you.
---