Is fishing drone worth the money? SharkX Users: Yeeees!
Imagine this: you're out fishing, and your trusty fishing drones with bait release is carrying your fishing hook and bait. Suddenly, halfway through, it runs out of battery or accidentally drops into the sea, or worse, harms someone nearby. Rest assured, the following scenarios will never happen with the SharkX fishing drone! Today we will dive into the innovative features of one of the fishing drones with bait release of 2023 —SharkX fishing drone!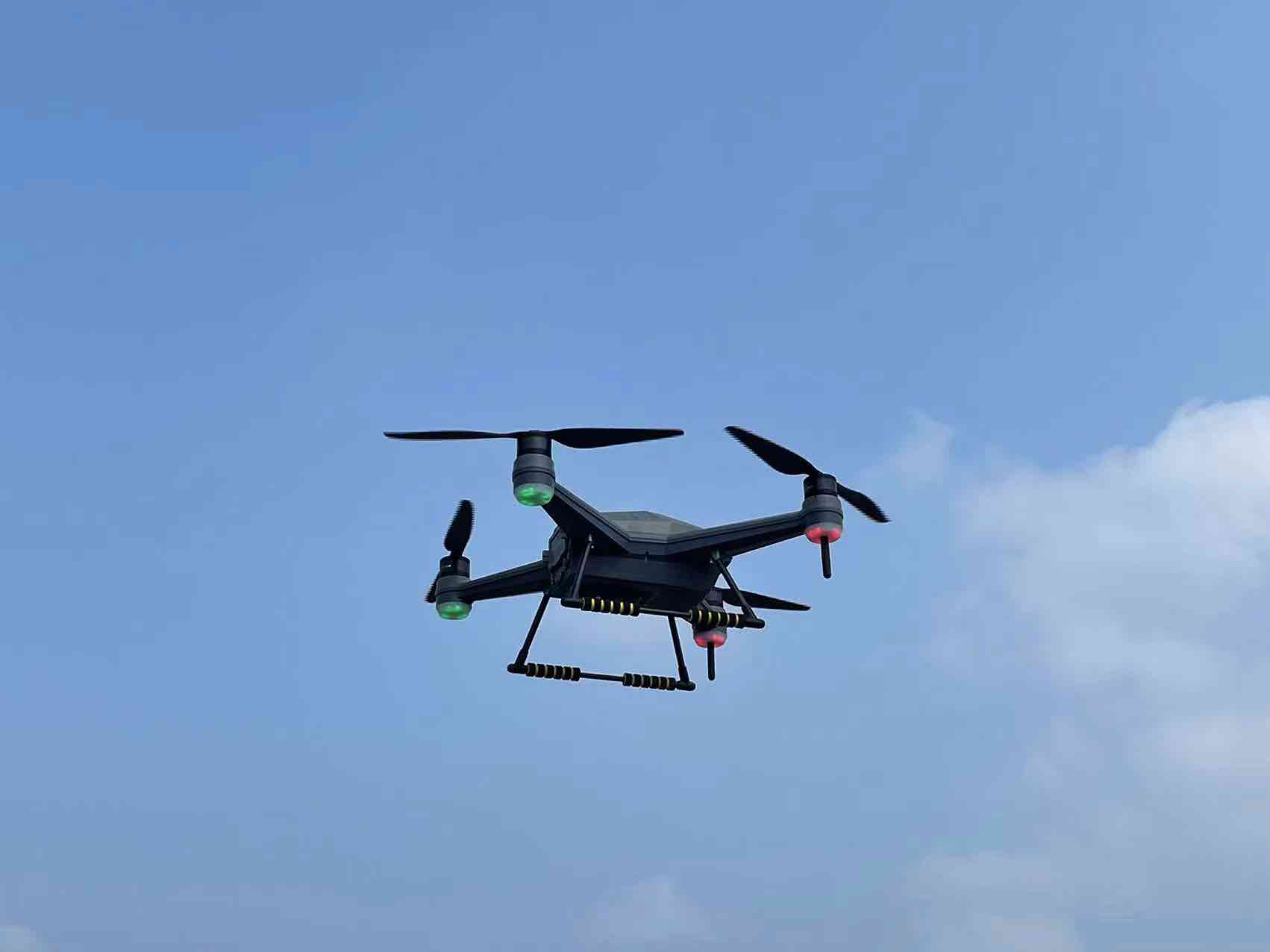 Never Lose Your Fishing Drone Midway!
The SharkX drone is all about safety. It takes care of both you and itself. If there's a problem or the control signal gets lost, no worries! The SharkX bait dropping drone will automatically head back to its home base, making sure everyone and everything stays safe. To take the guesswork out of things, it even has a clever system that detects the weight of your bait. This system sends you friendly reminders not to overload it, so you won't risk damaging or losing your awesome drone. And there's more! It also comes with an electronic fence feature. Just set a drop-off spot within the green circle on the app! Plus, the remaining range indicator keeps you updated on how far it can fly with the battery and payload it's got. So, fish away confidently with the SharkX bait dropping drone- it's got your back!
Fishing-on-the-Go!
Sporting a sleek and shiny silver color, SharkX is just as cool as a shark gliding through the ocean. This eye-catching design will definitely make you the beach's most stylish angler. It's super convenient too! The SharkX is compact and easy to carry with a black suitcase. So, you can take it with you to your favorite fishing spots without breaking a sweat. Get ready to turn heads and be the envy of everyone around while you dominate the beach with your awesome SharkX fishing bait drop drone!
Built to Last!
Check out those propellers - they're made from lightweight yet super strong carbon fiber!Designed with longevity in mind, the SharkX fishing bait drop drone ensures durability and ease of maintenance. Wear and tear are inevitable for any drone; however the modular design sets SharkX apart, making it a breeze to replace any damaged or aging components. Worried about missing out on the latest features? The SharkX bait dropping drone supports over-the-air upgrades, so you'll always have the most up-to-date firmware for peak performance. With its sturdy construction and future-proof capabilities, the SharkX drone guarantees years of fishing adventures without skipping a beat.
Fishing Made Effortless!
Have you tried out the autopilot feature of a Tesla car yet? I mean, Hey, it's 2023, why are you still scrambling to operate a remote control for your fishing drone with this awesome tech going on? Let the autopilot function of SharkX bait dropping drone takes care of all the flight and bait dropping tasks for you. Just download the free fishing app with a slick interface that gives you all the details on the best fishing spots. With this comprehensive tool, you'll navigate like a pro and effortlessly find those sweet spots to reel in some big fish.
Conquer Any Fishing Challenge!
The SharkX drone is designed to tackle the toughest fishing challenges with its powerful performance. Its flight control system ensures stability and agility even in harsh weather conditions, maintaining precise flight and bait drop control. No matter the environment, the SharkX bait dropping drone is tough and durable, built to withstand the elements. With its waterproof design, you can confidently fly in the rain or land and take off on water!
Your Ultimate Fishing Companion
In conclusion, the SharkX Fishing Bait Drop Drone is the ultimate fishing companion that combines safety, style, longevity, intelligence, and power. With its intelligent bait weight detection system, overload alert, electronic fence technology, and remaining range indicator, safety is prioritized to ensure accident-free flights and limitless fishing fun. Its stylish and portable design allows for easy transportation to your favorite fishing spots. The SharkX drone's long-lasting durability, modular design, and OTA upgrade support ensure it remains up-to-date and efficient. With its smart functionalities like the free fishing map and autopilot feature, fishing becomes effortless and enjoyable. Lastly, the SharkX drone's powerful performance, including a stable flight control system, toughness, and waterproof design, enables you to conquer any fishing challenge. Embark on countless unforgettable fishing adventures with the SharkX Fishing Bait Drop Drone, revolutionizing the way you fish!
---