The Role of Mobile Apps in Enhancing the Performance of Smart Fish Finders
The use of smart fish finders has revolutionized the fishing industry by making it easier for anglers to locate fish underwater. Advanced technology, such as mobile apps, has further enhanced the performance of these devices. In this article, we will explore the role of mobile apps in boosting the effectiveness of smart fish finders.
Mobile app integration
The integration of mobile apps with smart fish finders has provided a new level of convenience and accuracy for anglers. Fish finders that are designed to work seamlessly with mobile apps can collect and analyze data more accurately, which empowers anglers to make informed decisions. With the help of mobile apps, anglers can take advantage of the detailed reports and analysis tools to make more accurate predictions about where to find fish.
One example of smart fish finder mobile app integration is the Deeper PRO+ Smart Sonar app. This powerful app pairs with the Deeper PRO+ Smart Sonar and allows anglers to view real-time sonar data and detailed mapping information. The app also helps users analyze the data to identify the location of fish, water temperature, and other important factors. Another great example is the rippton app, which not only has the functions of the Deeper sonar app but more importantly, the interface of the Hydrobat sonar is shown in the same page of the Catchx Pro bait boat so you can swtich between the two interfaces on the same device seemlessly.
Improved angler experience
Mobile apps have also improved the overall experience of using smart fish finders. With easy to use interfaces and intuitive designs, mobile apps help anglers navigate the functions of their fish finders more efficiently. They can also customize their viewing options and set alerts for specific fish targets.
In addition, smart fish finder mobile apps provide a range of useful features, such as weather and tide forecasts, that help anglers plan their fishing expeditions. They can also access community-driven fishing reports, which provides detailed insights into the behavior of different species in a certain location.
Data accuracy
Smart fish finder mobile apps provide a new level of data accuracy, which is essential for fishing success. Mobile apps can collect data over time to create more detailed and accurate maps of underwater locations. They also provide detailed information on water temperature, water depth, and bottom contour, which is essential for locating the ideal fishing spot.
Mobile apps can also make use of advanced features such as Wi-Fi connectivity to provide data in real-time. Anglers can send the data and analysis from their smart fish finders to other devices, such as phones and tablets, to share the information with fellow fishermen.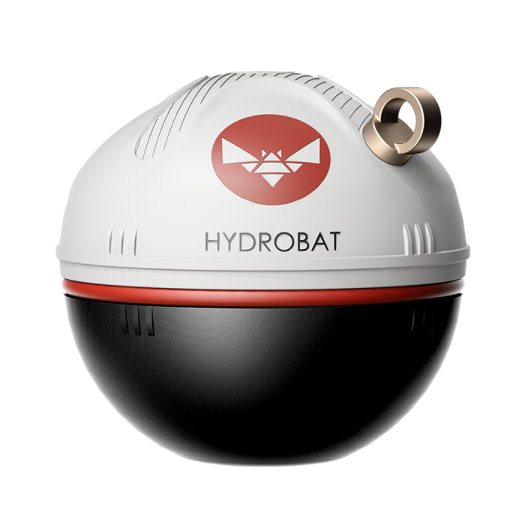 In conclusion, smart fish finders are essential tools for modern-day anglers. Mobile apps have enhanced the performance and accuracy of these devices by providing more advanced features, which are designed to help anglers take their game to the next level. With mobile app integration, improved angler experience, and data accuracy, anglers can be sure of finding more fish and enjoying a more fulfilling fishing experience. So, if you want to improve your fishing game, invest in a smart fish finder today and take advantage of the advanced mobile app technology that comes with it.
---