Compact Bite Alarms: Best Bite Alarms for Mobile Anglers
If you're serious about carp fishing, then you gotta check out the game-changing compact bite alarms. In this blog post, we'll dive into what compact fish alarms are all about and why anglers around the world are opting for them. From mind-blowing portability to lightning-fast setup, these alarms have got it all. So, let's get started and uncover why these bite alarms with receiver capabilities are a must-have in your fishing arsenal!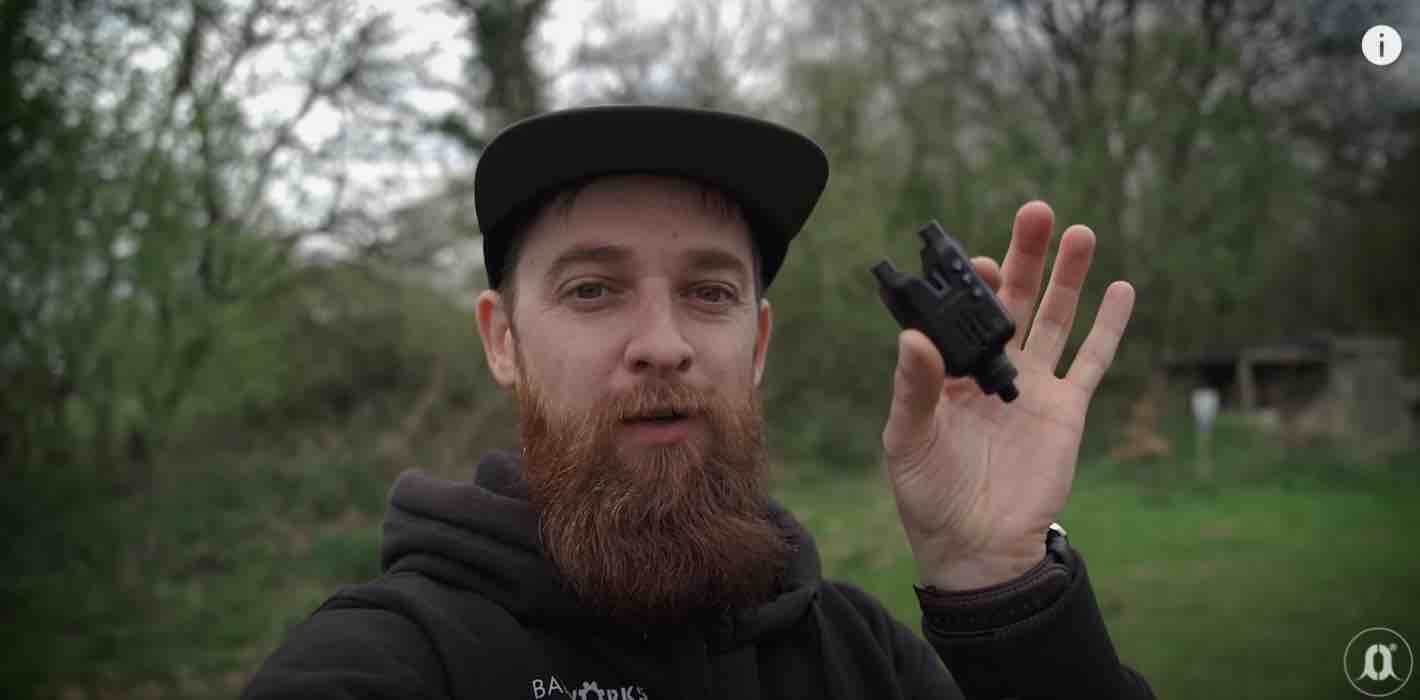 What is a Compact Bite Alarm?
A compact bite alarm, also known as a mini bite alarm or a mini fishing alarm, is a small device designed to alert anglers when a fish has taken the bait. These bite alarms are specifically designed for carp fishing and are usually attached to the fishing rod. Once in place, they will sound an audible alarm or display a visual signal, or both, when the rod tip moves or when a fish is on the line. Compact bite alarms are portable and lightweight, making them easy to carry, set up, and use for on-the-go fishing. They are popular among anglers who want to fish with a minimal amount of equipment while still being able to detect when a fish bites.
Why Do Anglers Opt for Compact Alarms?
Now, let's get to the juicy stuff. Why are anglers going crazy for these carp bite alarms with receiver? Here are the top reasons why:
1. Portability: Go Anywhere, Fish Anytime
One of the biggest advantages of compact bite alarms is their portability. They're lightweight and easy to carry, making them perfect for anglers on the go. Whether you're hiking to remote fishing spots or traveling to different locations, these alarms won't weigh you down. Just pop them into your fishing gear and you're good to go!
2. Quick Setup: More Fishing, Less Fuss
Gone are the days of complicated setup processes. Compact bite alarms are designed for quick and easy installation. Just attach them to your fishing rod, adjust the settings, and you're ready to rock! Spend less time tinkering with gear and more time doing what you love – fishing!
3. Sensitivity and Accuracy: Never Miss a Bite
When it comes to detecting fish bites, these alarms are on point. They boast impressive sensitivity and accuracy, ensuring you never miss a single nibble. Even the subtlest movements will trigger their sensors, giving you the ultimate advantage. Stay one step ahead of those clever carp and land the perfect catch every time.
4. Battery Life: Fish All Day Long
Nobody likes their gadgets dying on them in the middle of an epic fishing session. Luckily, compact bite alarms have you covered with long-lasting battery life. Compact bite alarms often come with efficient power management systems, providing extended battery life. This ensures that you can rely on them for prolonged fishing sessions without worrying about frequent battery replacements.
Who Are Compact Bite Alarms For?
So, who should be rocking these awesome compact bite alarms? Well, they're perfect for:
1. Mobile Anglers: Stay on the Move, Stay Ahead
If you're constantly on the move, exploring new fishing spots, and seeking adventure, then these alarms are your best mates. Their portability and easy setup make them ideal for mobile anglers who don't like being weighed down by heavy gear. Stay agile, stay ahead of the game, and catch those carp like a true angling nomad!
2. Anglers with High Portability Requirements: Travel Light, Fish Hard
Sometimes, less is more. For anglers who prefer a minimalist approach or need to travel light, compact bite alarms are a godsend. Their small size and lightweight design make packing a breeze. Say goodbye to cumbersome gear and hello to a streamlined fishing experience. Fish hard without the unnecessary baggage!
3. Anglers Needing Precise Sensing and Quick Response: Strike at the Right Moment
For those who live for that adrenaline-pumping moment when a fish bites, these alarms are absolute game-changers. Their exceptional sensitivity and lightning-quick response give you the edge you need. Never miss a bite, strike at the perfect moment, and show those carp who's boss!
There you have it, folks – the lowdown on the best bite alarms for carp fishing. From unbeatable portability and versatility to quick setup and accurate sensing, compact alarms are a game-changer. Whether you're a mobile angler chasing new horizons, a gear-light adventurer, or a master of precision, these alarms are made for you. So, grab one, head out to the water, and let these compact bite alarms elevate your carp fishing game to legendary status!
---