What Drone Should I Buy for Fishing?
Fishing drones have revolutionized the way anglers approach fishing, providing a unique bird's-eye view of the water, and making it easier to locate schools of fish. With so many drones on the market, it can be challenging to decide which one to buy. This article will explore the top features to look for when selecting a drone for fishing and recommend two of the best waterproof fishing drones currently available.
Features to look for in a fishing drone
When selecting a drone for fishing, there are several key features to consider. Firstly, it's essential to choose a drone with a long battery life, as you don't want to miss out on capturing that perfect fishing spot due to the drone running out of juice. Look for drones that offer at least 20-30 minutes of flight time per battery charge.
Secondly, it's crucial to choose a drone with a high-quality camera. A drone with a high-resolution camera can provide detailed images and videos, allowing you to see the fish more clearly. Look for drones that offer 4K video resolution and high-quality photo capabilities.
Thirdly, consider the drone's flight capabilities. You want a drone that is stable in flight, has a long range, and can withstand windy conditions. Look for drones with GPS and obstacle avoidance features, as these will help keep your drone stable and prevent it from crashing into obstacles.
Finally, it's important to select a drone that is waterproof or water-resistant, as fishing drones will inevitably come into contact with water. Look for drones with an IP rating of at least IP66 or higher, as this will ensure the drone can withstand water exposure.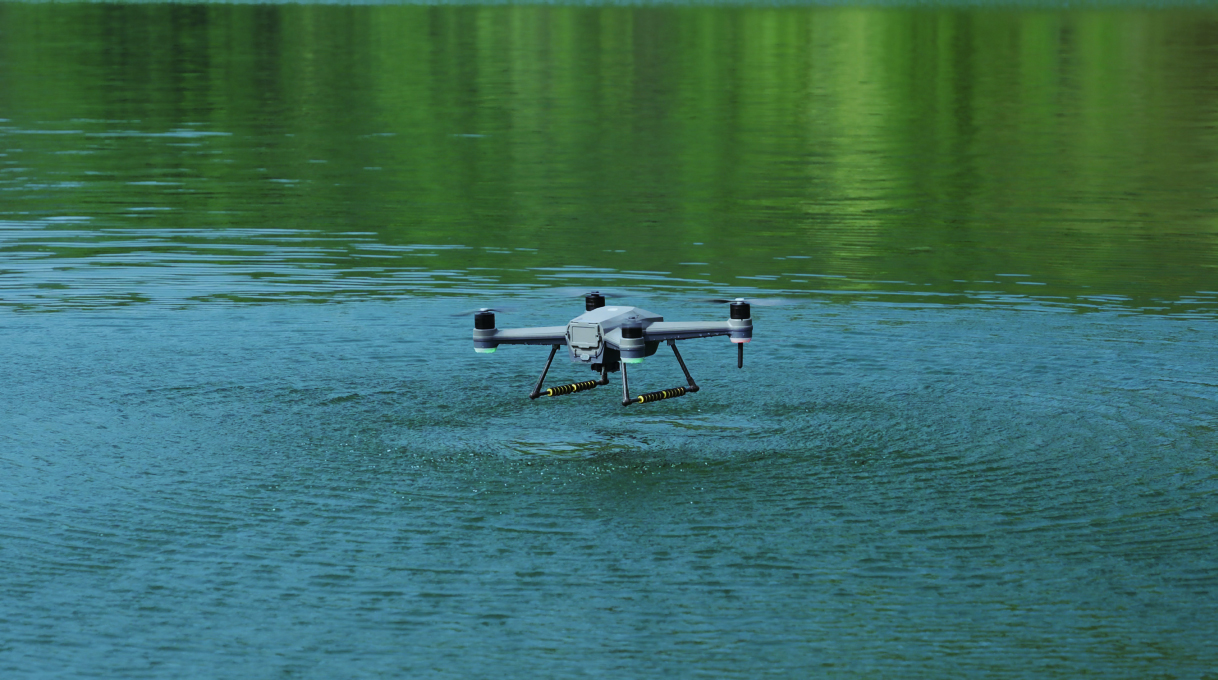 Best waterproof fishing drones
SharkX is a high-end fishing drone that is designed for serious anglers who demand the best technology. It has a maximum flight time of 25 minutes and can reach a maximum distance of 2 kilometers. SharkX also features GPS positioning and overloading alert, making it easy to control and operate in a variety of conditions. It can also release bait and lures into the water with precision. SharkX waterproof fishing drone is designed to be waterproof, allowing anglers to operate them in a variety of water environments. They are also equipped with a range of advanced features that make them easy to operate and control, even for beginners.
Your fishing experience will soar to new heights with the SharkX Plus Fishing Drone, the ultimate waterproof fishing companion. With its high-resolution camera, this drone gives you an advantage over conventional fishing techniques by allowing you to scout offshore areas and stream live video back to your app.
When it comes to fishing drones, it's important to choose one with a long battery life, a high-quality camera, stable flight capabilities, and waterproof features. Shark X and SharkX Plus are two fishing UAVs owned by Rippton. They both provide advanced functions and high-quality performance. By considering the features discussed in this article and selecting a drone that meets your needs, you'll be able to take your fishing game to the next level.
---